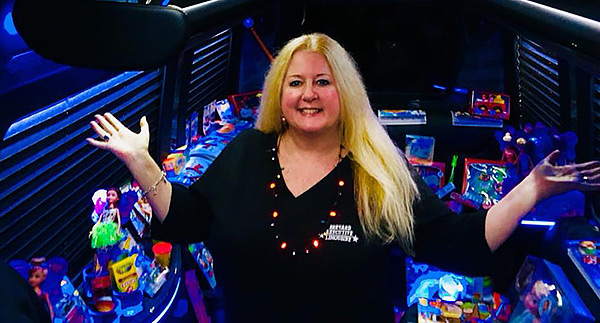 CFLA President Wendy Kleefisch of Brevard Executive Limousine Indialantic, Fla. — Wendy Kleefisch, president of Brevard Executive Limousine, once again assumed the role of "North Pole Elf" to collect and distribute toys for local charity Brevard Toys for Kids. This marks her 11th consecutive year donating her time to the non-profit, which helped more than 2,400 families this holiday season.

For the first time, Kleefisch called on her colleagues from the Central Florida Limousine Association (CFLA) to assist with toy collection at their recent holiday party. In total, just over 3,000 toys were donated and stuffed into one of Brevard Executive's limousines, which, in this instance, doubled as Santa's sleigh.

Area families that signed up for the Toys for Kids program picked up their toys at Azan Shriners Center in Melbourne, Fla. Children, accompanied by an "elf," were allowed to pick out toys for themselves and/or siblings, and then wrap the gift on site. Sweets and treats were also given out, courtesy of donors such as Publix Super Markets.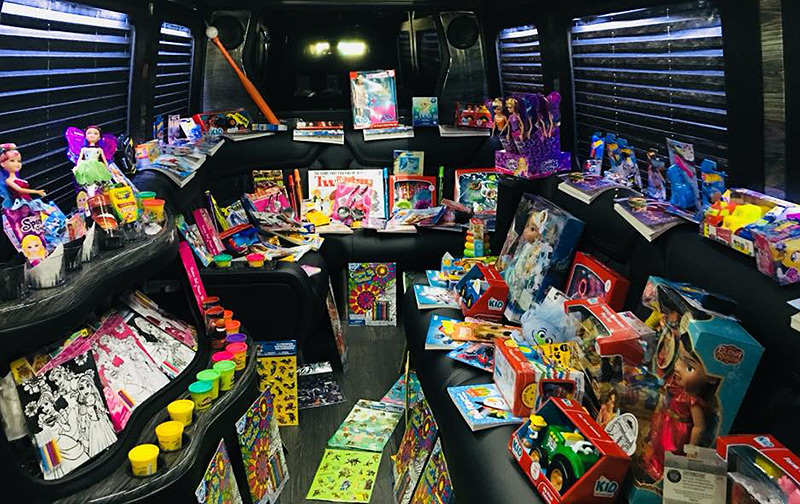 Limo packed with toys for Brevard Toys for Kids "Toys for Kids is very close to my heart and I'm very passionate about it," says Kleefisch. "It's been a really rough year for a lot of people in Florida with all the hurricanes and devastation. There are still displaced families who still aren't in their homes. To be able to help make Christmas special for them is really a great thing."

In a video posted online, Timmy Vee, the founder of Brevard Toys for Kids, personally thanked the CFLA for their involvement with the toy drive.

"I want the association to be known for giving back," adds Kleefisch. "I live my life that way. I think we did an amazing job as an association to bring smiles and happiness to these children."

Visit toysforkidsbrevard.org or brevardexecutivelimos.com for more information.

[CD1217]