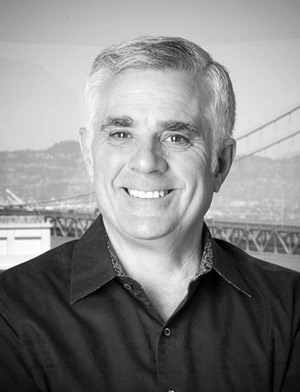 President & CEO, John Rizzo San Francisco, Calif. — Deem, a mobile and cloud technology provider for the business travel industry, and Professional Travel Service International Express, a provider of travel services to the corporate travel industry, announced they have entered a multi-year strategic partnership. Under the agreement, Professional Travel Service will resell Deem Work Fource, a suite of solutions, including Intelligent Attach, designed for managing, servicing, and controlling travel and ground-related, bookings, and spend.

"We're excited about the opportunity to help Professional Travel Service serve their customers on a global scale," said John F. Rizzo, president and chief operating officer, Deem. "With advanced features like pre-trip approval, proactive check-in and linked calendar, travel managers and travelers can focus on their job and not on the time-consuming admin of planning and booking a trip."

"For us to compete and grow in the current market, we need exceptional partners," said Roger Lee, president, Professional Travel Service. "Our customers want a solution that is dynamic and seamless, with features and functionality that help them control their spend and help travelers get where they're going with the least amount of fuss. Deem has that functionality."

Professional Travel Service is a global full-service travel management company based in Minneapolis.


Under the agreement, Professional Travel Service will resell Deem's Work Fource travel booking and management tools for business travelers and corporate travel managers, as well as Deem's Ground Work car service booking tool and Intelligent Attach for hotel conversion.

"Deem Work Fource is the best technology in the market, and we are excited about applying Intelligent Attach to our itineraries," said Diane Achterkirch, director of sales, Professional Travel Service. "When you pair that with Deem's exceptional customer support, it's the ideal solution for our customers and their travelers."

"Deem's Intelligent Attach makes life easier for travelers, and creates value for our TMC partners and the companies they serve," said Tony D'Astolfo, chief commercial officer, Deem. "It increases hotel attach rates, ensures better duty of care and helps corporations control their overall costs."

Fifty thousand customers use Deem-powered booking tools, such as Work Fource to book and manage end-to-end travel itineraries on desktop and mobile. With advanced Intelligent Attach technology, the software automatically recommends hotel and car service options matched to travelers' preferences, behavior and corporate policies.

"Professional Travel Service has been a great partner," said Mike Daly, Vice President, Travel and Car Service, Deem. "They understand that investing in new technologies, like Intelligent Attach takes effort, but ultimately pays off in the long run."

Visit deem.com or professionaltravelservice.com for more information.

[CD1217]