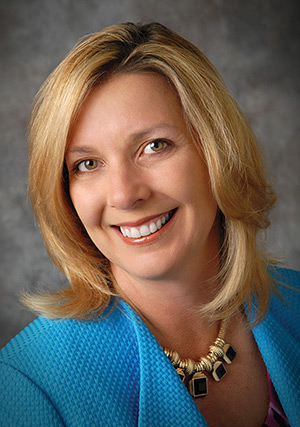 Tracy Raimer of Windy City Limousine Chicago — The Illinois Limousine Association (ILA) is among several chauffeured transportation associations across the country fighting recently enacted and operationally prohibitive laws pertaining to liquor and security on group-move vehicles.

The ordinance, according to Brian Whitaker of Windy City Limousine and Bus, the legislative liaison to ILA's board, was originally intended as measure to cut down on this year's outbreak of less reputable companies' bus-related violence but has left numerous above-board companies struggling to work within the parameters of an unworkable law.

"If you have a vehicle with 15 passengers or more, and you either have alcohol on board or you go to a place that serves alcohol—like museums, theaters, restaurants, or any place with a liquor licenses that could serve your passengers alcohol—even if you have a group who's not going there to drink, because they serve alcohol, you need to have cameras and security guards on board," Whitaker said.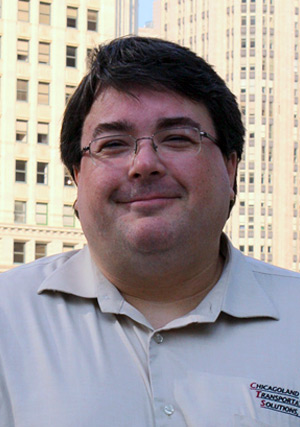 Brian Whitaker of Windy City Limousine Whitaker has been leading the charge to overturn the ordinance, and the Midwest Bus and Motorcoach Association (MBMCA) has been working alongside the ILA to "create a united front among several different industries," according to ILA President Tracy Raimer of Your Private Limousine. Other associations that have joined the fight include American Bus Association, United Motorcoach Association, Greater North Michigan Avenue Association, Choose Chicago, Chicago Tour Professionals Association, Wisconsin Motorcoach Association, Wisconsin School Bus Association, Minnesota Bus Association, Greater New Jersey Motorcoach Association, Tennessee Motorcoach Association, and Southeastern Motorcoach Association.

Meet Chicago Northwest CVB is among the hospitality organizations that have also been supporting the ILA's and MBMCA's efforts to overturn the onerous ordinance.

Whitaker explained that the problem originally started when a handful of alderman who voted on the ordinance ultimately voted to pass a regulation that they later admitted to not fully understanding—and was exacerbated when what was supposed to be a clarifying meeting about a month ago showed further misunderstandings among Chicago's transportation officials, too.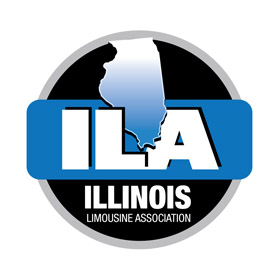 "A little over a month ago, the city had a workshop to explain the ordinance to everybody, which was attended by myself and a bunch of different bus companies in the area," he said. "They talked about the ordinance and the Department of Transportation commissioner explained the safety of it, why it was put in place, and so on, and then she opened up the floor to questions. One bus company asked if they would need a security guard if they brought a busload of little old ladies to the theater, and the deputy commissioner said no while their enforcement officer stood up and said, 'If we're checking buses, then yes, we're going to ticket you for not having a security guard on board.' So here's the deputy commissioner telling us one thing and the person who enforces it telling us the total opposite."

Whitaker says that five alderman have expressed their support to help a spate of lawyers, transportation companies, and advocates get the ordinance reversed, but he doesn't think they can expect to see any actionable change until the spring.

Meanwhile, the city of Chicago could be losing money as various conventions, conferences, and other city-wide events are balking at buses' line items that reflect the addition of on-board security guards that can cost tens of thousands of extra dollars—which was how a number of companies realized this was happening in the first place.

"What really got everybody's attention is when different conventions were coming to Chicago and all of a sudden, they had to have security guards, which, for some of these conventions, increased their budgets by $50,000 to $70,000, depending on the size," Raimer said.

She added that several operators think this ordinance isn't applicable to them, a misconception the ILA is working to correct with education, outreach, and communication.

"The general thought is that if you don't own buses that this doesn't pertain to you," she explained. "That's definitely not the case: Even if you don't own buses, even if you just book a group of 15 or more passengers and you farm it out to your affiliate partners, then this still applies to you because your customers are getting on that bus. Are your clients going to be left standing on the curb because you thought you were exempt? And even if you don't book rides with more than 15 passengers, it still applies to you because these bigger conventions that come to town, you rely on them for airport transportation and SUV charters: Those conventions, because of this added expense, could very well change the city they're going to come 2018 or 2019, and now you—and every Chicago operator—just lost all of that airport work."

In the meantime, Whitaker said that all buses can do is go along with the ordinance until the lawyers they've been working with explain "what the next step will be, what it will take, and how much energy and money it will take" while an already TNC-beleaguered market continues to fight for its livelihood.

"This is definitely affecting interstate commerce," Whitaker said. "We have bus and tour companies all over the U.S. who are now saying that they're not coming to Chicago because they don't want the extra expense and hassle of this."

Chauffeur Driven will continue reporting on developments as they happen.

Visit illinoislimousineassociation.com for more information.

[CD1217]