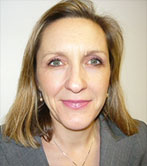 Melanie Methaven, secretariat of ACRISSGloucester, U.K. — In order to create a more equal and competitive landscape for travelers and chauffeur companies, ground transportation providers Amadeus and Blacklane have joined forces with the Association of Car Rental Industry System Standards (ACRISS) to ensure the creation and setting of professional driver service standards worldwide.

This partnership will introduce the Vehicle with Driver Service Industry (VDSI) standards, which define the following:
Service categories: what is standard class, business class, and first class, and a representative vehicle for each category
Vehicle standards, such as passenger and luggage capacity
Specifying the details that involve services and options like "meet and greet," "curbside pick-up," "flight monitoring duration," among others
In addition to those standards, when it comes to service experience, the partnership also looks to establish norms regarding booking times, changing or canceling a reservation, driver attire and language, and waiting times for airport and non-airport pickups. Equally, these initiatives will improve and simplify the transfers booking process.
"The chauffeur industry was long overdue to create VDSI standards. Thanks to them we can simplify bookings for travelers and professional driver companies. Amadeus and Blacklane have worked closely with ACRISS on the development of these standards and we are excited to see them become a reality," says Melanie Methven, secretariat of ACRISS.
"Transfers are one of the biggest growth opportunities in travel. To reach their potential, the industry needs to speak the same language and have confidence in the service offered. We look forward to all professional driver services adopting VDSI standards as quickly as possible," says Peter Altmann, head of Amadeus Cars & Transfers.
Blacklane, an ACRISS member since 2015, is the first chauffeured ground transporation company to adopt these new standards.
"Travelers expect transparent and comparable offers across all travel services," says Co-founder and CTO Frank Steuer. "These new standards are essential to expand online availability and the ease of booking professional driver services. We are proud to be part of this initiative and we will continue working with travel industry players to make bookings fast and simple,"
MyCab, Taxi Tender, and Karhoo are also ACRISS members, and will support the new partnership by also adopting the new standards worldwide.
Visit
acriss.org
for more information.
[0318]