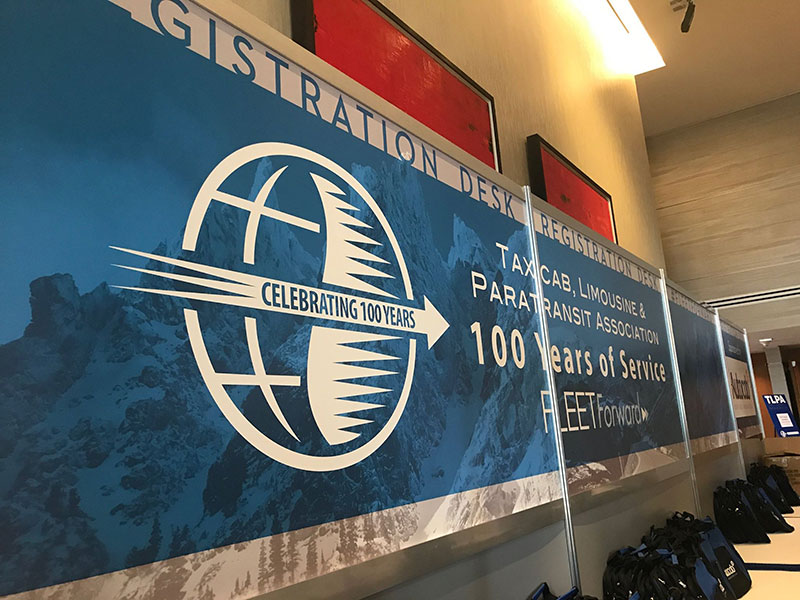 Las Vegas — The Taxicab, Limousine & Paratransit Association (TLPA) is gearing up for its 100th Annual Convention & Trade Show in Las Vegas from October 27-29, which promises to be "very different from anything we have done before," according to TLPA President Mike Pinckard.

This year's convention features highly sought-after expert speakers on technology, customer service, and marketing, a new and condensed schedule, and much more, including:
Ride in a robot shuttle and then learn about autonomous vehicles from the founder of a major Silicon Valley tech company
Learn customer service lessons from a former Walt Disney executive and then review how to "create distinction" from a premier marketing expert
Soak up new ideas at our all-new Learning Labs on everything from innovation to workforce management
Meet 100 industry-leading vendors and make deals to make your company more efficient
Make important new contacts at any one of the numerous industry receptions and even play a round of golf on the Las Vegas Strip.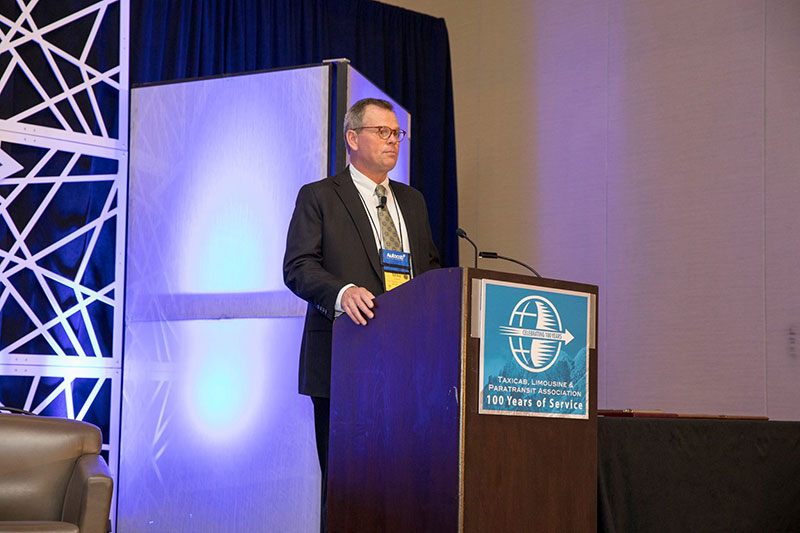 TLPA President Mike Pinckard The newly updated program agenda also includes an action-packed format featuring 12 interactive Learning Labs focused on: Innovations & Technology; Diversification & Market Trends; Workforce & Driver Management; and presentations by premier sponsors, Ford Motor Company and Flywheel. Each Learning Lab will feature an informed presentation followed by a moderated and interactive open forum to discuss the topic, offering a blend of instruction, case study, and peer learning.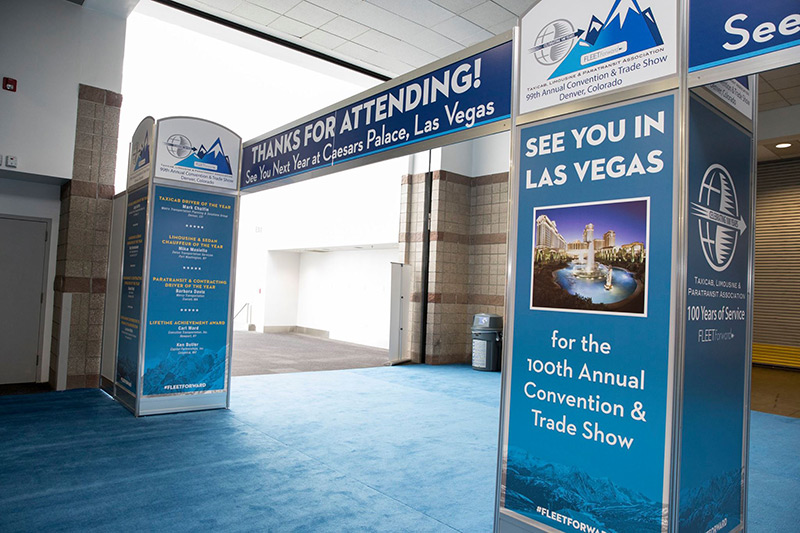 The scheduled speakers will include three keynote addresses. Chris Jones, co-founder of technology consulting and market analysis firm Canalys will present the opening keynote address titled The Electric & Autonomous Vehicle Revolution, which will cover issues such as the evolving automotive-industry ecosystem, the four major disruptions affecting the industry, opportunities in managing and supporting a dynamic robotaxi fleet, issues traditional fleet operators need to address now, and much more. Dennis Snow, a renowned customer service expert and 20-year veteran of Disney who launched a division of the Disney Institute responsible for consulting, will present Delivering World-Class Customer Service: Lessons from the Mouse and discuss four specific strategies for wowing customers every time.Internationally prominent marketing and sales authority Scott McKain is known for helping organizations create distinctions, and will explore ways to make yoru company stand out with Create Distinctions: What To Do When "Great" Isn't Good Enough To Grow Your Business.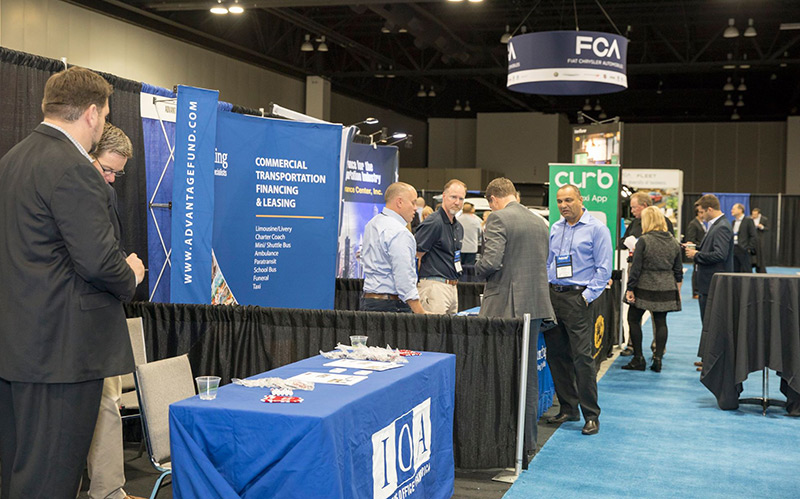 The centennial event will be hosted at Caesars Palace, which has a limited number of rooms for TLPA's attendees until October 1, or when the block sells out. A special TLPA group rate is $199 for single or double occupancy. TLPA also has a small block of rooms available at the Flamingo for the special rate of $99 for single or double occupancy. Rooms are exclusive of applicable room taxes. Of special note, room reservations made from this link will not have to pay the $30 per night resort fee that is now mandatory on general inventory rooms at the hotels.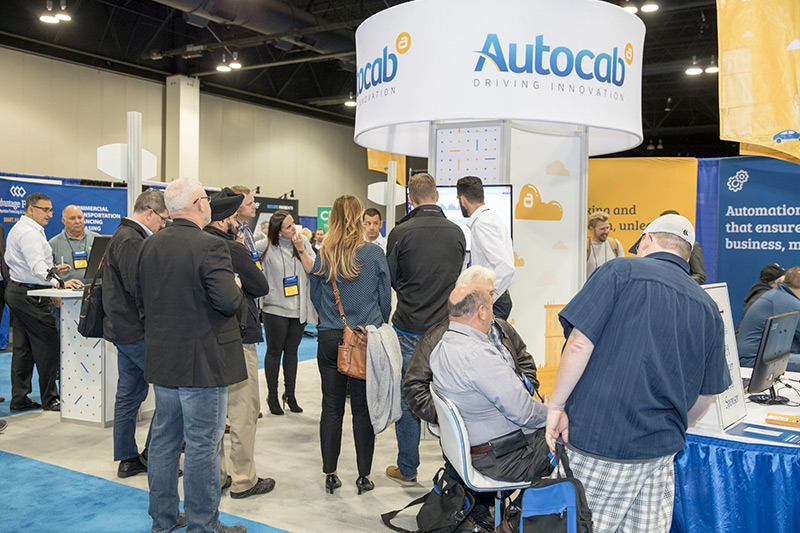 To observe this milestone year, you can go back in time with the Walk Through 100 Years photo wall. If you would like your pictures included, please send hard copies or print-quality scans to the TLPA by August 31. The association is looking for anything representative of the for-hire transportation business: pictures of your parents or grandparents at work, or photos from past conventions, especially of the trade show floor. Send your photos to: TLPA Meetings Manager Deb LaGasse at 3200 Tower Oaks Blvd., Ste. 220, Rockville, MD 20852, or dlagasse@tlpa.org. You must indicate that you would like your photos returned and include a return address.

Visit tlpa.org/100th-Annual-Convention-and-Trade-Show to learn more about this year's lineup, register online, make your hotel reservation, review the current list of exhibitors and sponsors, and check out the optional events that will be held at the TLPA's centennial convention and trade show.

[CD0718]