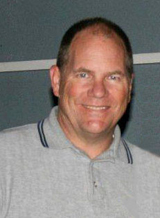 FFR Jim KrugRiverside, California--Fleet Financing Resources (FFR), a premier national lender for new and used commercial transportation equipment, named Jim Krug as director of operations and account services this past January. Krug will manage client services and overall operational success in meeting quality, productivity, and financial goals.

Most recently, Krug was vice president and general manager for Edson Financial, the captive finance company for Krystal Enterprises. Prior to his tenure at Edson, Krug held operation and management positions with companies that included ORIX Financial Services, New Era Funding and Tokai Credit Corporation.

"A seasoned veteran with 24 years in the finance and leasing industry, Jim's experience and commitment to service makes him a valuable asset to our team," said Dave Reynolds, president and CEO of FFR.

Visit ffresources.com for more information.