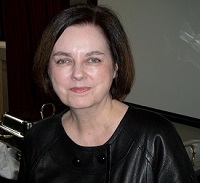 Patty Nelson, executive director of LANJPrinceton, N.J.—At the association's bi-monthly meeting held on March 19, Limousine Association of New Jersey (LANJ) President Jim Moseley announced that Barry Lefkowitz, long-time LANJ Executive Director, was stepping down and the former Executive Director of the NLA, Patricia "Patty" Nelson, would be taking over as the new leader of the organization.
"I look forward to working with all the LANJ members, and getting back into the swing of things in the industry," says Nelson.
Lefkowitz, who was the omnipresent head of LANJ since 2009, will remain with the association as a statewide political lobbyist. Best of luck to both of them in their new endeavors!
Visit lanj.org for more information.

3/14