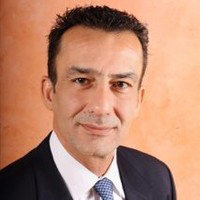 GRiDD Technologies President Amir Zafar Dallas — Driver Affiliate Network (DANet) and GRiDD Transportation Network (GNet) are teaming up to provide a new tool for ground transportation companies. As a result of this integration, companies that are using other industry dispatch systems, such as FASTTRAK, Hudson, LimuERP, LimoConnect, and Livery Coach, can now connect to DANet through GNet and receive immediate pricing and availability, emailed reservations, all status updates during the ride, and billing within 24 hours of ride completion.   

DANet is the world's first and only standards-oriented, quality-controlled ground transportation affiliate network. DANet provides access to a worldwide network with over 25,000 vehicles in more than 400 major markets with chauffeurs who are vetted, screened, and insured. DANet Director of Business Logistics George Tadros remarked that this partnership is an integral part of the company's mission to offer the best ground transportation affiliate network.

"At DANet, quality is our top priority. We offer our clients guaranteed on time service, and our dispatch team follows up on every ride to ensure a seamless execution. DANet helps operators expand their business by enabling them to accommodate all their clients' ground travel needs. Our integration with GNet will allow GNet clients to get instant quotes and supply availability, book, get status updates and GPS locations on rides, and receive final billing in one day," said Tadros.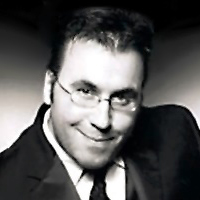 Limo Anywhere President Sean Arena GNet's purpose is to expand the visibility of transportation providers. As a communications and translation platform that connects transportation companies using disparate technologies, GNet gives operators real-time connectivity and vehicle locations as well as cross-mobile app capabilities, which show partner vehicles, even if the partner uses a different software program. Ground transportation companies can greatly expand their reach with the visibility and flexibility GNet offers.

"One of the primary tenets of GNet is to function as a completely open system, providing seamless connectivity between existing affiliate networks and technology platforms used by transportation providers," explained GRiDD Technologies President Amir Zafar. "Adding connectivity between GNet and DANet further simplifies the ability for members of each network to send and receive reservations seamlessly to serve their clients efficiently whenever and wherever they travel.

Collaboration between transportation providers, as well as technology suppliers, is crucial to competing in today's environment. We are very excited about this partnership."

Limo Anywhere President Sean Arena explained why GRiDD/GNet was chosen to expand access to DANet.

"As one of the largest vetted affiliate networks in the industry, with coverage in over 400 markets, DANet is constantly evaluating new ways to make it easier for transportation companies to seamlessly connect to our network. Integration with GRiDD expands accessibility and enhances automation with operators currently not connected to us via other means."

DANet will continue to increase access to its growing worldwide network of ground transportation affiliates, providing operators with a safe, seamless way to grow their businesses.

Visit driveranywhere.com or griddtechnologies.com for more information.

[CD0219]