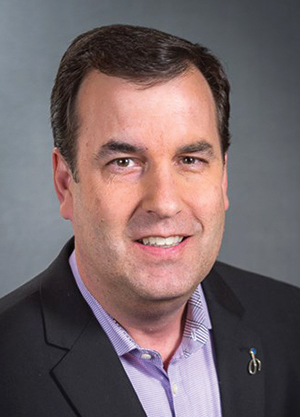 UMA President & CEO Stacy Tetschner Washington, D.C. — More than 80 UMA members met with 150 congressional officers April 3 to educate members of Congress on the vital role private motorcoaches play, emphasizing the way they create jobs, generate tourism dollars and provide a safe, fuel-efficient, and green solution to transportation and travel.

"We work all year long on behalf of the industry but, as hired guns, we can only tell the story so many times. Who they really want to hear from are the people in their district," said UMA President & CEO Stacy Tetschner, who accompanied members in a supporting role.

The 2019 Bus & Motorcoach Industry Legislative Fly-In included 21 national and regional organizations. UMA operators were supported by representatives from industry suppliers such as ABC Companies, MCI, Prevost, United Bus Technologies, and Temsa, who joined them in the meetings.

With a new Congress in place and new leadership in the House, the event provided an opportunity for operators to speak with a unified voice about the critical need to keep the partial fuel tax exemption for motorcoaches, while laying the seeds for returning to a full exemption, Tetschner noted.

Parity was a key message in advocating that motorcoach operators pay the same amount in taxes that mass transit does. If the government can't eliminate the collective $65 million the industry pays in partial gas taxes, then mass transit should be asked to pay the same amount.



As they flowed into the state Capitol in the middle of the annual Cherry Blossom Festival and gathered inside small legislative offices—small state groups meeting with legislators or staff members from their particular districts—UMA members expressed fear the industry could lose that exemption as President Donald Trump and Congress are searching for money to shore up the Highway Trust Fund and fund an infrastructure bill to repair the nation's deteriorating bridges. When the exemption started out in the 1970s, during the energy crisis, Congress granted motorcoaches a full exemption from the fuel tax, but that has been eroded by subsequent Congresses.

In their meetings, operators emphasized that motorcoaches shouldn't be lumped in with the trucking industry on this issue. Lighter buses don't wear out the roads like big rigs do and are much safer.

This year, there were two upgrades that helped operators be more efficient and effective during the Fly-In. Paperwork was replaced with a new app that guided members around the maze of corridors connecting the House and the Senate offices. It also made it easy to quickly complete surveys after each session. The other upgrade was a glossy, colorful four-page brochure that explained the industry's impact in easy-to-understand graphics. Members passed those out as they entered meetings.

This was a good year to focus on educating Congress because there weren't any driving regulatory issues to try to change, says Ken Presley, UMA's vice president of industry relations and chief operating officer.

"Explaining the size and scope of the industry, who we are and what we do. We had a lot of staffers say, 'I didn't realize that is what you did,'" Presley said.

UMA will take the information that came from the meeting debriefs and the reviews to look for opportunities to follow up with congressional members.

Visit uma.org for more information.

[CD0419]