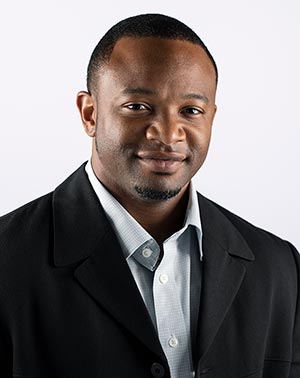 Prevost Pre-owned Coach Regional Sales Manager Marcus Griffin St. Claire, Q.C. — Prevost is pleased to announce Marcus Griffin, an experienced bus industry professional based in Texas, has joined the company as a pre-owned coach regional sales manager. Griffin's territory will include Texas, Colorado, Oklahoma, Louisiana, Mississippi, Arkansas, and New Mexico. He will additionally cover Puerto Rico.
"We are thrilled to have Marcus on board with us," says Director, Pre-Owned Coach Sales Guillaume Charron. "His knowledge and experience in the industry as an operator will definitely help us grow the U.S. South Central region while providing excellent support to our customers."
Charron adds that Griffin's personality, energy, and enthusiasm fit perfectly within the new Prevost Pre-Owned team and are well in line with the company's strategic business plan and vision for the future.
Griffin discovered the bus business in 2001 when he worked with a family-owned motorcoach tour and charter operation in San Antonio, Tex. Beginning with small jobs around the office to washing buses and helping the outside crew, his responsibilities and promotions steadily increased as he grew older and gained experience; eventually holding down management positions in sales and operations. Griffin moves to Prevost from his last position as Chief Operations Officer.
"I have always wanted to be on the other side of a sale," he says. "Though our family operations provided me with a smooth, steady path to Prevost, this was not a quick, easy decision. I just felt like I had hit a plateau and my family has supported me every step of the way in making this change."
Griffin says his work to this point has will give him insights on the varying roles pre-owned coaches play in his customers' businesses.
In other news, Prevost has announced that Four Season Travel of Irwindale, Calif., added six new Prevost H3-45 coaches to better serve their growing worldwide clientele. The new coaches are equipped for high-level comfort, offering custom Amaya seating with fold-down foot rests, tray tables, electronically-controlled window blinds, and USB charging ports. Additionally, the customized microphone and Wi-Fi system help ensure a positive tour experience.
Launched in southern California in 2012 with three coaches to serve customers in the western U.S. from San Diego to Seattle, the company has steadily expanded, providing coach services to national and international tour operators, travel groups, and VIP minibus charters, as well as offering bus and coach maintenance. Four Season Travel also specializes in unique destination tours, international travel, and highly personalized, all-service coach tour packages.
Luxury comfort is standard for Four Season Travel's charter service. With the recent delivery, their coach count to 32 in a mixed fleet that includes 17 Prevost H3-45s and 3 Volvo 9700 coaches.
While passengers soak up the panoramic view through flush-mounted frameless windows from the highest deck of the Prevost models, their luggage sits comfortably in the H-Series' expansive 470 cubic feet under-floor cargo area.
"Our Prevost coaches reflect quality in every respect," says Four Season Travel Director Marshall Yu. "Our entire staff appreciates the workmanship and care that goes into each new model that makes their jobs more enjoyable. Our drivers appreciate the H3-45 for the effortless handling and the smooth ride for customers, while the maintenance team benefits tremendously from Prevost technical support and warranty processes."
Visit prevostcar.com for more information.
[CD0619]