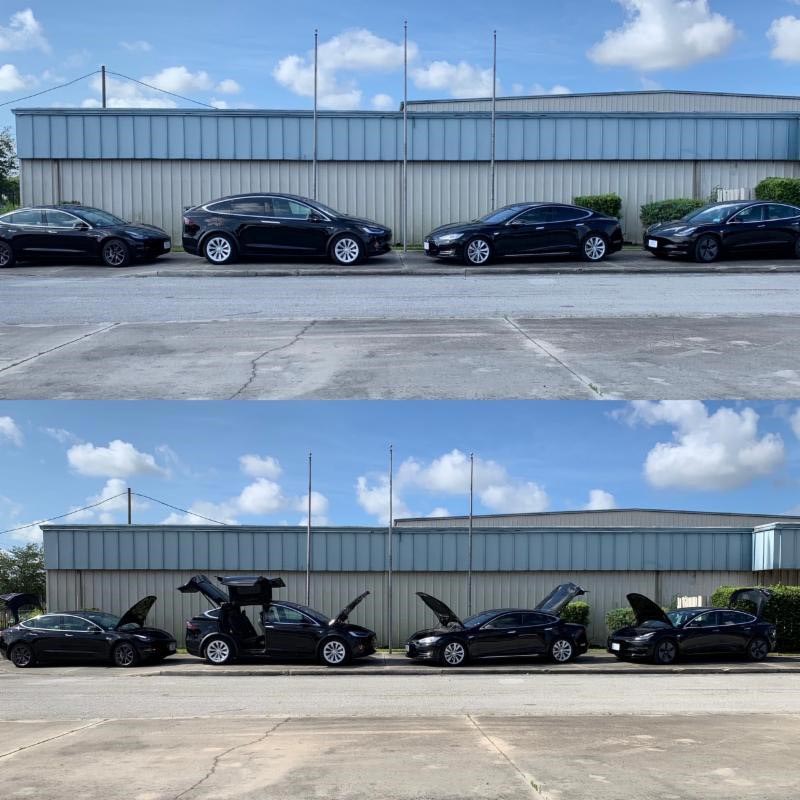 Royal Transportation Group's Tesla fleet Orlando — Royal Transportation Group has made their first steps into going green with the addition of new Tesla vehicles into their diverse fleet. President & CEO Cliff Wright announced that the operator started offering the Tesla 3 compact, S sedan, and X SUV to their clientele this spring.
"No maintenance, no oil changes, no downtime," Wright raves of the fully electric vehicles. "This is a whole different world."
Curious after one of his chauffeurs recently purchased a Tesla, Wright visited a dealership and took a went for a test drive. He was instantly impressed with the vehicle's handling and design.
"The car basically drives itself. It maintains speed in traffic, and you can control the distances between you and the car in front of you. If you're driving at 80 mph, and the guy in front of you slows down, it will brake on its own. And it's amazingly fast. It goes zero to 60 in 4.4 seconds."
Wright was also impressed with the amount of storage the Teslas offer. He says that both the S and X models offer best-in-class storage, with tremendous amounts of luggage space for clients.
"These have more space than any other vehicle we have," says Wright. "There's no engine in the front, so you can put a set of golf clubs in there. The back has as much room as an Escalade."
In addition, Wright says he is particularly impressed with the unparrelled safety ratings given to the Teslas.
"The Tesla S and X are the safest cars ever built. The X had a perfect score on the NHTSA safety rating test. The safety features are unbelievable. If someone drifts into your lane, the wheel shakes. Plus, the SUV can't roll over; it goes half-way there and rolls back. It has a low center-of-gravity because its batteries are at the wheel line. It's really next level."
Perhaps most importantly, Wright says that his clients have been particularly impressed with the three vehicles.
"Once they get in, they love it. There's a huge 'Wow' factor with the gull-wing doors and the panoramic windshield."
Needless to say, electric cars will save any operator a great deal of expense when it comes to gasoline and oil prices, but the state of Florida is offering electric car users further incentive by eliminating fees on toll roads for those vehicles. Thus far, adding the Teslas to his fleet has been nothing short of advantageous for Wright.
"We were able to get some cool contracts with it for launches, and we're currently working with Tesla for another exclusive transportation partnership."
Visit rclorlando.net for more information.
[CD0619]