Joe Guinn of Limo & Bus Compliance Washington, D.C. — On June 29, 2012, the United States Congress passed the Moving Ahead for Progress in the 21st Century Act (MAP-21) and signed it into law July 6 that same year. MAP-21 was passed as a highway spending bill and, as with most spending bills contained several different items.
According to Joe Guinn of Limo & Bus Compliance, one such item is about to have major consequences for the bus industry. Along with provisions for pedestrians, cyclists, and even student loans, Congress mandated that all new CDL drivers and those adding certain endorsements must go through Entry-Level Driver Training (ELDT). 
Guinn has clarified what this means for any company with CDL chauffeurs and drivers.

Affected Drivers
ELDT applies to any driver who applies for a new CDL, upgrades their existing class of CDL or adds a passenger, school bus, or hazmat endorsements to their existing license. This applies to all drivers, including both interstate or intrastate operations. The only exception is those who are exempt from skills testing, primarily military members. This exemption will not generally apply to passenger carriers, since many military licenses do not carry a "P" (or passenger) endorsement.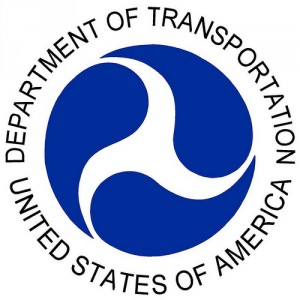 What this means is that, effective February 7, 2020, any chauffeur wanting to either get a license upgrade or add a "P" endorsement will need to complete a course through a certified school. For operators who encourage chauffeurs to get a CDL or regularly hire truck drivers that add a "P" endorsement, this means the cost to hire CDLs may go up substantially.
Training
Going forward, these drivers will need to complete a required curriculum that includes behind-the-wheel training—both "parking lot" and on-road, as well as classroom training for the license type or endorsement they are applying for. Drivers will not be allowed to complete their skills test and get their license until completed. As part of the course, drivers must complete a written test with a score of at least 80 percent and show proficiency behind the wheel. All behind-the-wheel training must be in the same type of vehicle the chauffeur is requesting licensing for. 
Once a driving student completes the course, the trainer submits their information to the Federal Motor Carrier Safety Administration (FMCSA). Once the state receives the information, then the driver will be eligible to take their skills test.
Cost
Professional driving courses are already commonly used by the trucking industry: The average cost is $3,000-$7,000 per student. Compare that to the $20-30 it currently costs most driving staff to upgrade their licenses, and we can expect to see an increase in hiring incentives and average pay for chauffeurs.
What to Do
Between now and February 2020, it is highly recommended that companies encourage their eligible chauffeurs to get their CDLs. Companies that frequently have drivers add P endorsements should also plan to hire proactively ahead of the deadline. One of the biggest complaints we hear is the difficulty of hiring CDLs. With the cost to get licensed increasing, expect it to get worse.
Visit fmcsa.dot.gov or dotbuscompliance.com for more information.
[CD0719]