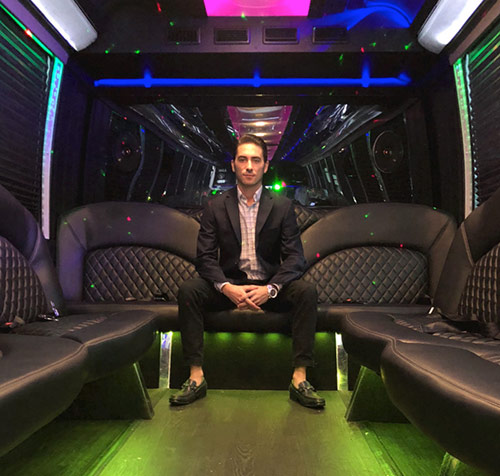 Premier Limousine General Manager Angelo DiMarco Berlin, Conn. — Luxury ground transportation provider Premier Limousine recently announced the promotion of Angelo DiMarco to general manager.
The son of Premier Limousine's CEO and founder, Steven DiMarco, Angelo has become increasingly involved in the company throughout recent years as he prepared to take a more active executive role. According to DiMarco, his managerial style will mirror the dedication and hard work he has seen from his family:
"Premier Limousine has been a regional leader over the past 35 years, and that's just the beginning. I've watched my father grow this company into the trailblazer that it is, and I intend to help honor that long family tradition going forward by continuing to ensure Premier Limo's reputation as the most luxurious, professional, and safe transportation service on the market."
DiMarco is committed to joining the National Limo Association (NLA) and added, "This organization is the nation's leading trade group for limousine service. It is important our company bolsters the transportation industry through involvement with the NLA organization. I intend to get personally involved with this group to help our company and our industry."
Additionally, he wants to adopt and implement more technology into the daily operations of the company to help increase efficiency and overall service levels to customers.
DiMarco's promotion comes at a pivotal point in the growth of the company, which now employs over 200 individuals and includes a fleet of 70 vehicles. As the number of companies using Premier Limousine's services continues to grow, the company is hopeful that the influence of DiMarco will be integral to its future growth and success.
Visit premierlimo.com for more information.
[CD0719]