Marlton, N.J. —A s summer winds down, the excitement for the 2019 CD/NLA Show in Boston continues to heat up. Join us October 13-16 at the Westin Boston Waterfront for all the nonstop networking, fun, and, of course, can't-miss education you've come to expect from our shows. Our early bird rate of $295 comes to a close this Friday, August 16, so now is the time to register to save some cash. To get you even more excited about the event, we're thrilled to unveil the full docket of education in store for you at the industry event of the fall.
The schedule is jam-packed with more than 20 educational seminars, interactive sessions, and bite-size Fast Lane topics (more on that later) to cover just about every aspect of your business, whether you have two cars in your fleet or 200. Thanks to our hard-working Education Committee, not to mention returning education sponsor FASTTRAK.
HR/Staff Issues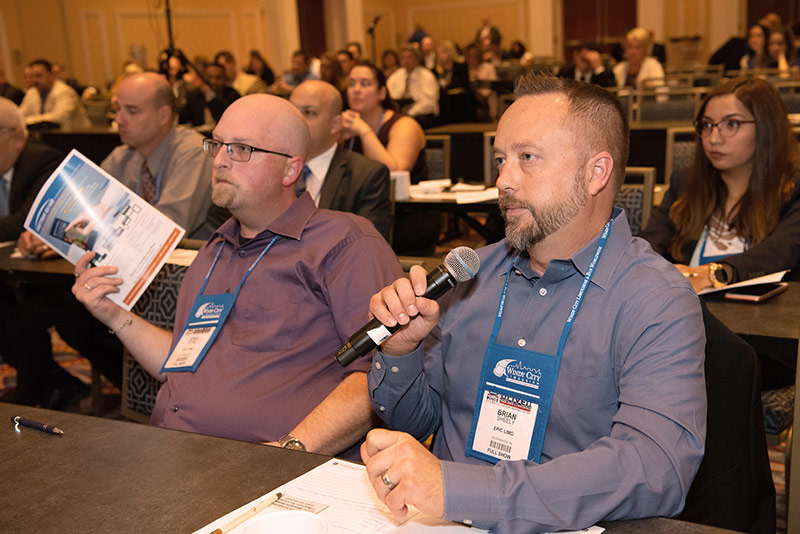 Christina Davis of the LMC Group and author of the monthly column HR Coach in Chauffeur Driven dives deep into staff issues with Give Peace a Chance: Workplace Conflict Resolution, which addresses the issue of working with many different types of personalities from numerous backgrounds and how your leadership can affect how efficiently the team runs.
Want to learn ideas on how to assist your employees in building a career with your organization, not just punching a clock? Speakers Kristin Hundley of Limousine Connection, Mark Kini of Boston Chauffeur, and Scott Woodruff of Majestic Limo & Coach will show you how to accomplish this in Create Longevity With Your Team. Take-away ideas will include how to maintain long-term employees through engagement techniques, individual growth paths, financial security, recognition initiatives, work-life balance, and more.
Sales and Operations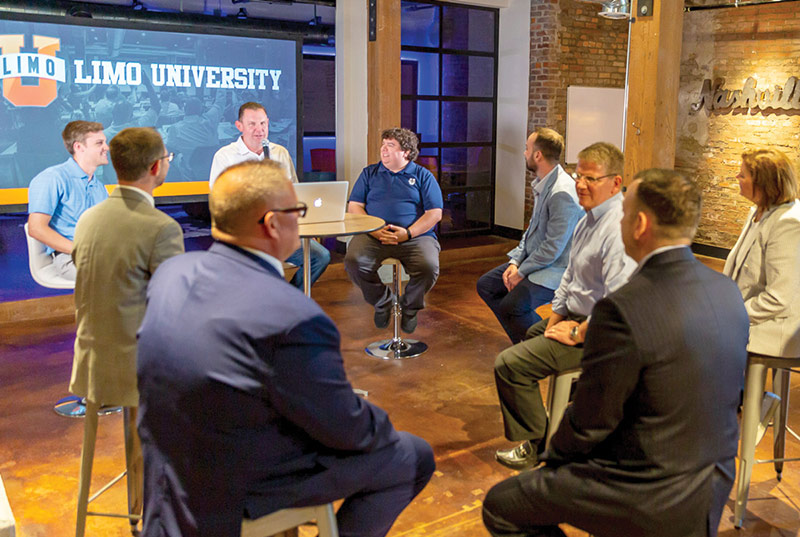 In Framework for Building a Successful Limousine/Bus Business (Parts 1 and 2), Bill Faeth and his Limo University team ask: Are you happy with your company's success today, or do you strive for more? If you want more, then you must invest in a structure that can scale as your business grows. The renowned speaker will lay the foundation needed to have a strong, successful, and thriving company that flexes with your growth, while part 2 will delve into the next steps to make this happen. Both sessions are geared toward smaller operators.
If improving sales techniques is on your mind, join Industry consultant and CD contributing writer Ken Lucci for Selling Value, Verticals, and Versatility. Do you know the best methods to create and provide value in your service so that prospects and customers alike are more interested in what you offer rather than seeking the lowest price? Lucci will explore that and more, including adapting pricing and fostering an effective company culture so that every touchpoint is an opportunity for added value.
What's the Right Corporate Structure for You? will explore the many different options you have to financially protect and appropriately position your business for tax purposes. Presented by Drew Morris of Nachmias Morris & Alt, this session probes the types of business ownership, the pros and cons of each, and what is best for you. This is a vital session, especially if you have shareholders or concerns about how you can protect your personal assets from legal challenges.
Fleet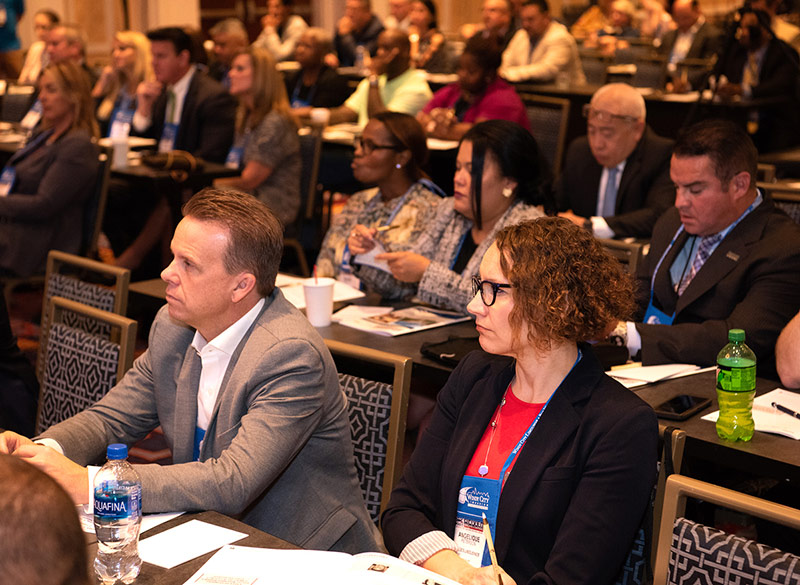 Representatives from Ford-Lincoln, Cadillac, Mercedes-Benz, and Volvo will offer insights regarding their current lineup and its many features that can benefit chauffeured transportation in Ask the OEM Panel. If larger metal is more your speed, you won't want to miss Ask the Bus/Motorcoach Manufacturer, a panel discussion that digs into the world of the bigger vehicles. Theses panels will help to demystify any lingering issues you have about purchasing and operating these vehicles, as well as a rundown on current and planned products, service plans and programs, and much more. Both are moderated by Sharenow.
Of course, all of those new vehicles are going to need protection, and we've got you covered with Understanding and Negotiating Your Insurance Policy. Speakers Alan Candeub of Park Avenue Limousine, Jen Fullan of Lancer Insurance, and Doug Schwartz of Executive Limousine will help to navigate the legalese of your policy, how to best position your company for the fairest rates, and even share ways you can stay insured if your company doesn't renew your coverage. The panel will also address the different needs that smaller and larger operators have, as well as how to prepare for growth.
Technology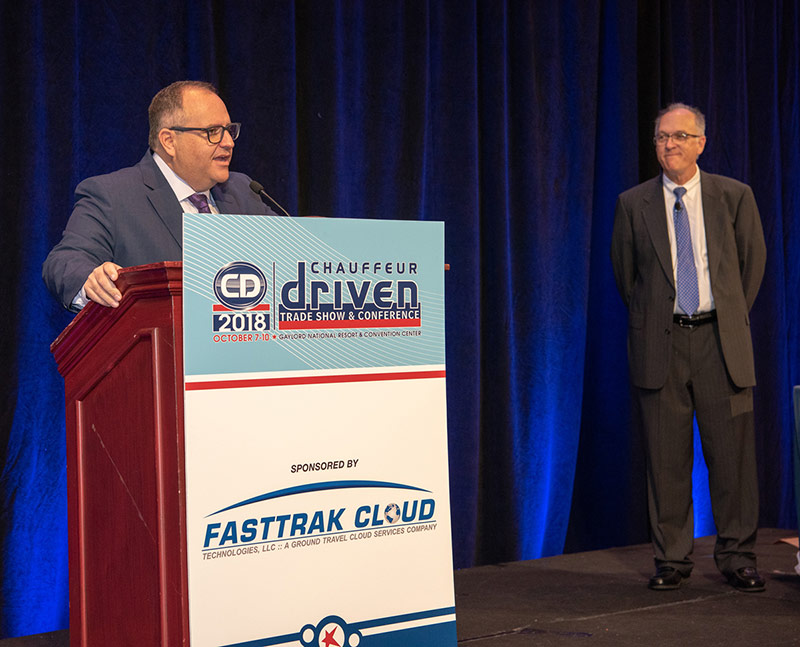 It can be challenging to sift through all that our industry technology providers have to offer, so hear it from company reps themselves with our Center Stage Tech Panel, featuring Sean Arena of Limo Anywhere, David Hirsch of Livery Coach, Eddie McCoy of FASTTRAK, Derek Skawinski of Hudson Software, and Apurva Patel of GroundWidgets, and moderated by Sharenow. Topics will include automation, apps, interconnectivity, data analytics, safety, apps, and so much more. Further, panelists will share what they anticipate will be the future of the transportation industry as it relates to technology.
Later, we dive deep into the social side of technology with Social Media Compass: Navigating Social Media for Your Business. Presented by Gillian Doucette of DriveProfit and Aleja Seabron of The LMC Group, this session will teach you how to create and manage a content calendar, create consistency with tone and voice regardless if multiple people are handling different accounts, what's next in social media, and even protecting your brand online.
DOT Compliance
Acing Compliance With DOT Recordkeeping and ELDs, presented by Joe Guinn of Limo & Bus Compliance and Jay Bowers of AJL International, will drill down on the minutiae of navigating the DOT's rules and regulations for larger vehicles, and will help walk you through some of the sticking points, as well as some of the new requirements coming down the pike. This session will then prepare you for our Live Mock DOT Audit, presented by Richard Bates of the FMCSA. This all-important demonstration will help you get organized and prep your company and employees should you face an audit—and trust us, you will!
International
Did you know that attendees from five different continents attend our show? To that end, we once again build a bridge around the world with our dedicated international session, featuring speakers from a handful of companies located outside of the U.S. led by Colin Devine of Devine's Worldwide in Ireland. Our panel will share best practices for what global travel managers are looking for, how to position your company to win affiliate work, creating a standard for duty of care, doing your due diligence, and much more.
Our education alone is worth the price of admission, but don't forget to check out our entire show schedule available at chauffeurdrivenshow.com. While you're there, claim your place at the most anticipated industry event by registering for the show. Don't forget that our negotiated rate (without any additional markup or padding like other shows) at the Westin Boston Waterfront is only $239/night and is on a first-come first served basis—and it is close to full. And don't forget, the Early Bird rate of $295 expires Friday, August 16. Register today to take advantage in both of our deals!
Visit chauffeurdrivenshow.com for more information.
[CD0819]