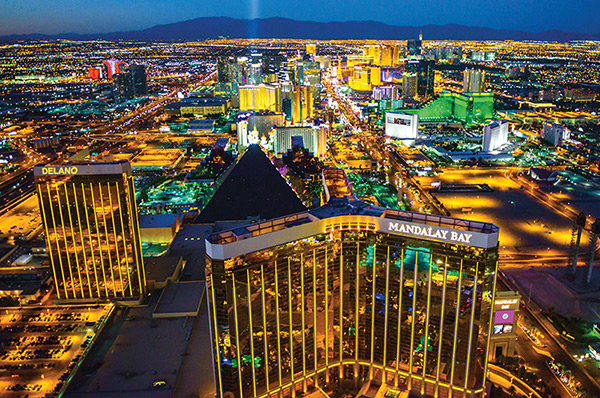 Marlton, N.J. — After months of mounting excitement, we're less than four weeks away from the 2020 CD/NLA Show at the Mandalay Bay Resort and Casino from February 23-26. And, as we get nearer to the most anticipated industry event of the season, our exclusive rate of $168/night rate at our host property is coming to an end on 1/29. The CD/NLA room block is almost full, so don't hesitate! Register today to take advantage of this unbelievable price. Even the internet discount sites don't come close to the rate we've secured for our attendees.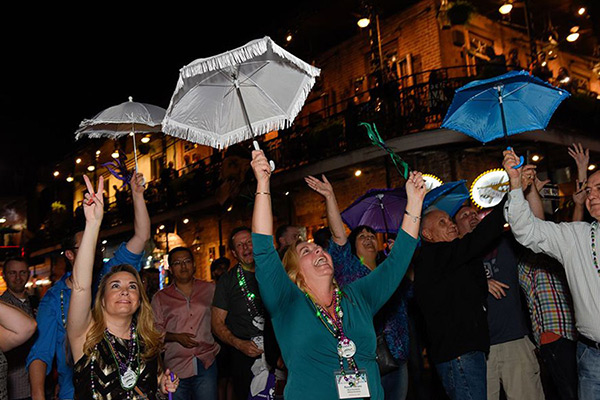 Registering for the CD/NLA Show doesn't just give you loads of instantly applicable education and plenty of networking opportunities with peers from around the world, by joining us in Vegas, you'll also have a full deck of fun. On Sunday night, February 23 we kick things off by bringing the unique spirit of New Orleans to the Mandalay Bay for our Mardi Gras Celebration. Generously sponsored by the NLA Board of Directors, this party gives you the opportunity to shed your suit or business attire and don some beads and masquerade masks while you kick back with a few drinks, delicious appetizers, live entertainment, and the great company of your peers. Operators who joined us in New Orleans for our 2016 Executive Retreat know that we hold the Crescent City near and dear to our hearts, so you can count on the CD/NLA team delivering a one-of-a-kind party that you won't soon forget.
Then the following night, there's no better way to relax after a full day packed with education, the opening of the show floor, and our exciting keynote with Grant Cardone than cutting loose at the After-Hours Party at the House of Blues Hosted and Sponsored by Chosen Payments. The most-recognized venue for fun and music will join forces with the number one name in credit card processing for a world-class event packed with excitement and fun. Grab your friends and get ready to make new ones as you eat, drink, and dance the night away in this famed Las Vegas hotspot located inside the Mandalay Bay.
On Tuesday evening, get ready to have some fun while supporting a great cause at the Awards Dinner & Charity Event. The elegant evening will feature a dinner, an awards gala, and a charity auction to benefit the NLA's Harold Berkman Fund, named for the late founder of Music Express. In addition, the event will host the debut of the Driven By Excellence Awards, where we will recognize industry peers in such categories as Chauffeur of the Year, Pinnacle of Safety, and NextGen/Emerging Leader. The dinner will include a 50/50 raffle as well as a chance for one lucky winner to donate $10,000 to their charity or charities of choice with the purchase of a $100 ticket. Attendees can preregister for a spot at this steak and shrimp meal for $50 per plate; tables of 10 can be reserved for $350. The onsite price to attend the event is $100. Save by registering today.
Don't miss out on all the fun that the CD/NLA Show (and Sin City) has to offer.

Visit cdnlashow.com to register or get more information.
[CD0120]