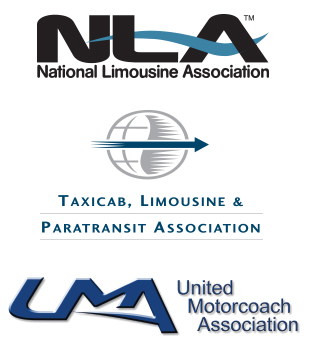 Marlton, N.J. —Leading B2B publication, Chauffeur Driven Magazine, is proud to announce their membership in three illustrious, transportation industry associations: The National Limousine Association (NLA), the United Motorcoach Association (UMA), and the Taxicab, Limousine, and Paratransit Association (TLPA).
"We are very pleased to welcome Chauffeur Driven as a member of the Taxicab, Limousine & Paratransit Association," says Al LaGasse, CEO of the TLPA. "With all that is facing our industry at the moment--especially with unlicensed, underinsured and dangerous transportation companies such as so-called 'ridesharing' services swarming city streets--our more than 1,100 members worldwide can present a united call to action. Chauffeur Driven can play an important role in galvanizing and educating our industry and municipal officials in this extremely important fight."
Vic Parra, president and CEO of the UMA, echoes those sentiments: "We are pleased to welcome Chauffeur Driven as a member of UMA. Clearly, we're seeing convergence between the motorcoach and chauffeured ground transportation industries. This development has resulted in a growing need to share information and knowledge about the unique elements of each industry. Chauffeur Driven is a leader and innovator in their industry; their decision to join UMA and pursue another resource for their readers is indicative of that."
Chauffeur Driven magazine reaches well over 20,000 print and digital subscribers each month. The CD shows in both Toronto and Atlantic City are primed to break attendance records and set industry standards in 2014.
Visit chauffeurdriven.com for more information.
5/14