Updated on 4/2 with clarification and new details on PPP. 
NLA President Robert Alexander of RMA Worldwide hosted a Facebook live Monday afternoon with guests Matt Daus of Windels Marx, Bill Faeth of Limo University, and Louie Perry of Cornerstone Government Affairs, which serves as the association's direct line to what's happening in Washington. The full 1.5-hour session, which had nearly 500 participants and had a ton of great information for operators, can be viewed on the NLA's Facebook page here.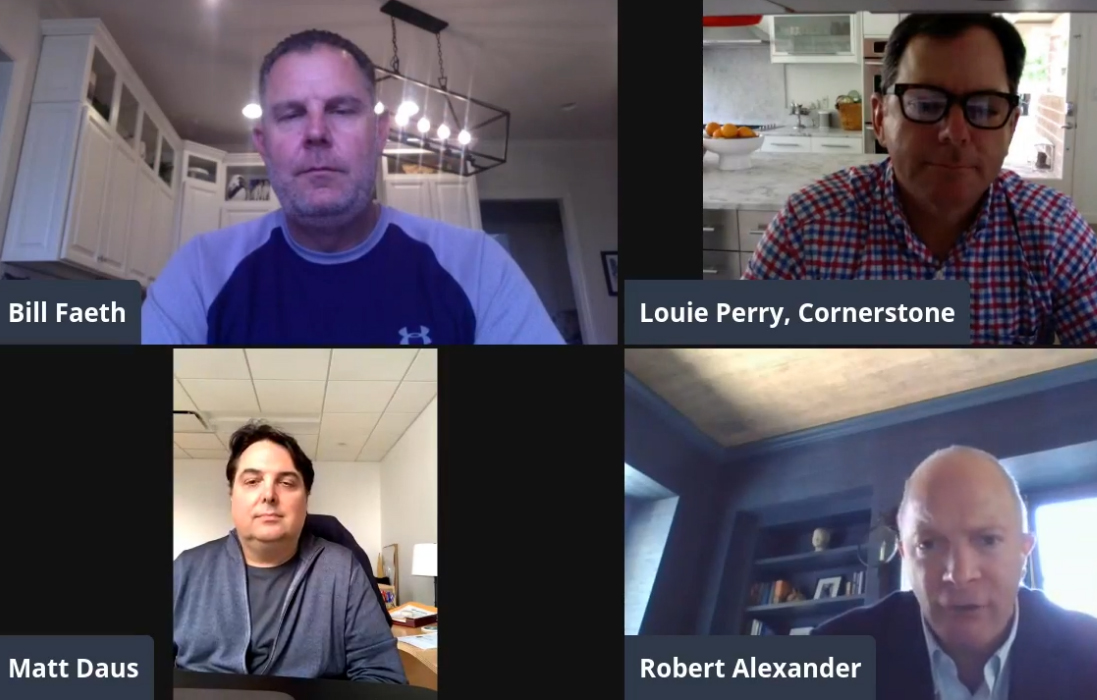 The Facebook live session explored the benefits of the CARES Act
The live session unpacked specific parts of the CARES Act, the unprecedented $2.2 trillion stimulus package (although some estimates have it at $2.6 trillion), with special emphasis on the Paycheck Protection Program (PPP). The loan program, which is facilitated through local lenders and has less strict criteria to qualify (such as no collateral) than traditional SBA loans, was intended for employers with under 500 employees to assist with payroll, mortgage interest or rent, and utilities during an eight-week period after funds are received.
Business owners, including Alexander, are rightfully concerned about being prepared for when the industry starts moving again, especially with so many chauffeurs and office staff furloughed or laid off throughout the industry. And with unemployment benefits that include an additional $600 per week on top of state benefits, he's concerned that the industry may not be able to attract those employees back to work. Perry clarified that employees cannot collect unemployment or the additional benefits for a job left voluntarily, although it does offer protection to laid off employees to stay out of the workforce and healthy.
Alexander calls PPP "liquidity for your business" while Daus says "it's a grant in disguise." Faeth, who is also a small business owner, said that his takeaway from the call was to "rehire everyone at full salary because it's eight weeks of payroll" after securing the funding to retain rock star employees who could be lost to other companies dafter the economy moves again. 
PPP details
Based on an average monthly payroll and benefits from March 2019-February 2020, a company can borrow up to 2.5 times that amount, capped at $10 million. Individual salaries are capped at $100,000 maximum.
Loans are intended to keep employees, even if there is little work for the company or the employee is working in a different capacity than normal such as in work-from-home situations
Loans may be used for payroll (including benefits), mortgage interest or rent, and utilities, and may be forgiven
Home-based businesses may also apply
It is based on Employer Identification Number (EIN) not the owner, so owners can apply if operating several different companies
If workforce is reduced during that eight-week period beginning when the PPP was funded, then the amount of loan forgiveness is decreased accordingly. For example, if you estimated a $50,000 per month payroll when securing loans, but only paid $40,000 during the eight-week period, you would be required to repay the $10,000 difference
Loan payments (if not forgiven) are deferred for a minimum of six months up to a year, with a 2-year repayment
Check with your local SBA-preferred lender to apply
The program currently runs through June 30; small businesses may apply with lenders starting April 3 while indepdendent contractors and self-employed individuals may apply starting April 10
Additional resources are available on the NLA's dedicated COVID-19 page here 
See PPP FAQs here

Independent contractors
What happens if you have ICs? Although Daus and Perry disagree slightly on the flexible interpretation of the law, Daus recommends NOT including ICs in the payroll calculation and letting them apply on their own as a small business for one specific reason: worker classification. With the continue spate of employee classification lawsuits, this could potentially be used at a future time to bolster an IC's claim should classification be challenged.
PPP vs. EIDL
The SBA is also offering Economic Injury Disaster Loans (EIDLs), which are separate from the PPP. A key difference: There is currently no loan forgiveness with EIDLs. However, businesses can apply for both, but funds may not be used for the same thing (e.g., PPP can be used for payroll and rent, while EIDLs can be used for other business expenses such as vehicles and insurance). EIDLs also come with a low interest rate (3.75 percent) and have a repayment period up to 30 years. Loans are up to $2 million and first payment is deferred up to a year. Applicants may qualify for a $10,000 emergency grant even if they don't qualify for other funds. Cornerstone has provided the highlights of the CARES Act here. 
Other topics discussed
Business interruption insurance has been widely reported to NOT apply to pandemics, although Daus notes that the federal government directed funds to cover acts of terrorism after 9/11. Developing.
Check grants.gov for additional money (grant=no repayment in most cases) for small businesses. Also check state and county resources as the federal government is injecting money at the local level to ensure that markets come back strong.
Ideas for keeping work-at-home employees active and engaged: Have them look into new cleaning materials for vehicles and offices and construct a post-coronavirus cleaning SOP as travel managers will likely demand that from our industry; training on every aspect of operations; keep up the marketing and plan for when the bans lift. Daus noted that the travel industry will be "going from green to clean," referencing the sustainable options that corporations had previously expected from transportation providers.
Alexander is optimistic about the future, although he is equally pragmatic that the industry will be leaner and more efficient. It's imperative to keep those essential employees connected to the company, even if there is little business.
Daus says that he and his team are available to address any issues that operators may have. He can be reached at mdaus@windelsmarx.com or 212.237.1106.
Cornerstone has provided a thorough breakdown of 
The NLA has compiled a tremendous resource page that includes a breakdown of the CARES Act and tons of other COVID-19 updates for keeping your business safe. Visit limo.org/page/COVID-19 frequently for the most up-to-date information. 
[03.30.20]