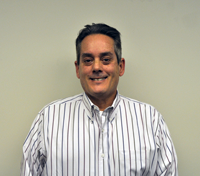 Mark Mazza joins HUBNew York--HUB International recently announced that Mark Mazza has joined the company in its transportation department. Mazza has a long association with the industry and co-owned a Philadelphia limousine company with his late brother, Tom. He also worked with his brother, an internationally renowned industry consultant, at Tom Mazza Consulting (TMC), where he helped to facilitate several company acquisitions and stepped in to be his brother's voice at TMC's Limousine Success Groups.
"I had the opportunity to work with Tom over the last two years of his life for his company," he says. "I got to know many of his clients as they would call several times a week checking on Tom's condition. I got to see up close why Tom enjoyed his career so much when I got to know many of his industry friends. They are a special group of people."
Mazza says that he is looking to provide the same level of service that his brother strived so hard to deliver to his clients, and to be involved in the industry that gave so much to his family.
Mazza can be reached at 347.498.3445.