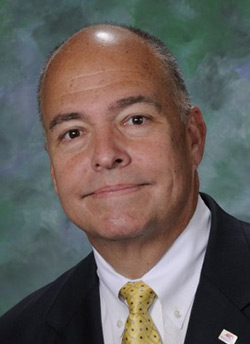 ABA President Peter Pantuso
In an email message to American Bus Association (ABA) members, President and CEO Peter Pantuso urged those in the motorcoach industry to stay vigilant as the association continues to make their voice heard to members of Congress. Although Congress is currently in recess, the industry is looking ahead to what the next expected stimulus package—dubbed CARES 2.0 or Coronavirus 4 by many—should include to protect the rest of the travel sector beyond the aid that airlines received. In late March after the passage of the CARES Act, the association applauded the efforts of Congress but also drew attention to the majority of small, family-owned motorcoach companies that have had to drastically reduce staff and temporarily cease operations altogether.
As a result, ABA, in partnership with The Bus Network, debuted a new website, BusesMoveAmerica.com, for members to stay involved in the fight with templates and Congressional contact information, as well as critical COVID-19 resources when they need them the most.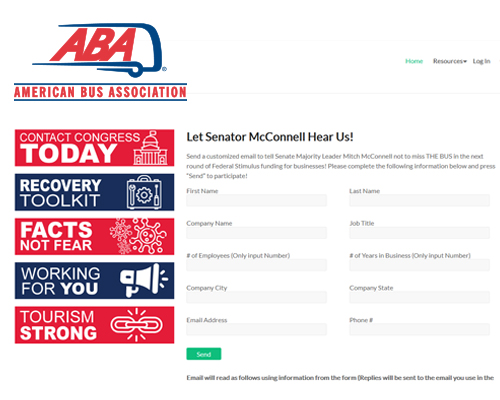 From his letter:
"We are there during hurricanes to take people out of harm's way. We connect rural towns to city centers. We help workers get to their job. We carry U.S. servicemen and women to and from deployments. We are there to take groups to events, rallies, and concerts. We take kids to school and on field trips. We take families, friends, and groups to see all of America's amazing sites. Our industry literally moves America.
"You are an essential part of the America's transportation network. You are the connector in a multi-modal society. Our industry completes nearly 600 million passenger trips annually, nearly as many as the domestic airline trips. We bring $237 billion to the economy. America cannot bounce back from this pandemic without buses. Help us educate Congress on what life would look like if our industry fails. We are TOO IMPORTANT to fail."
Visit buses.org or busesmoveamerica.com for more information.
[04.10.20]