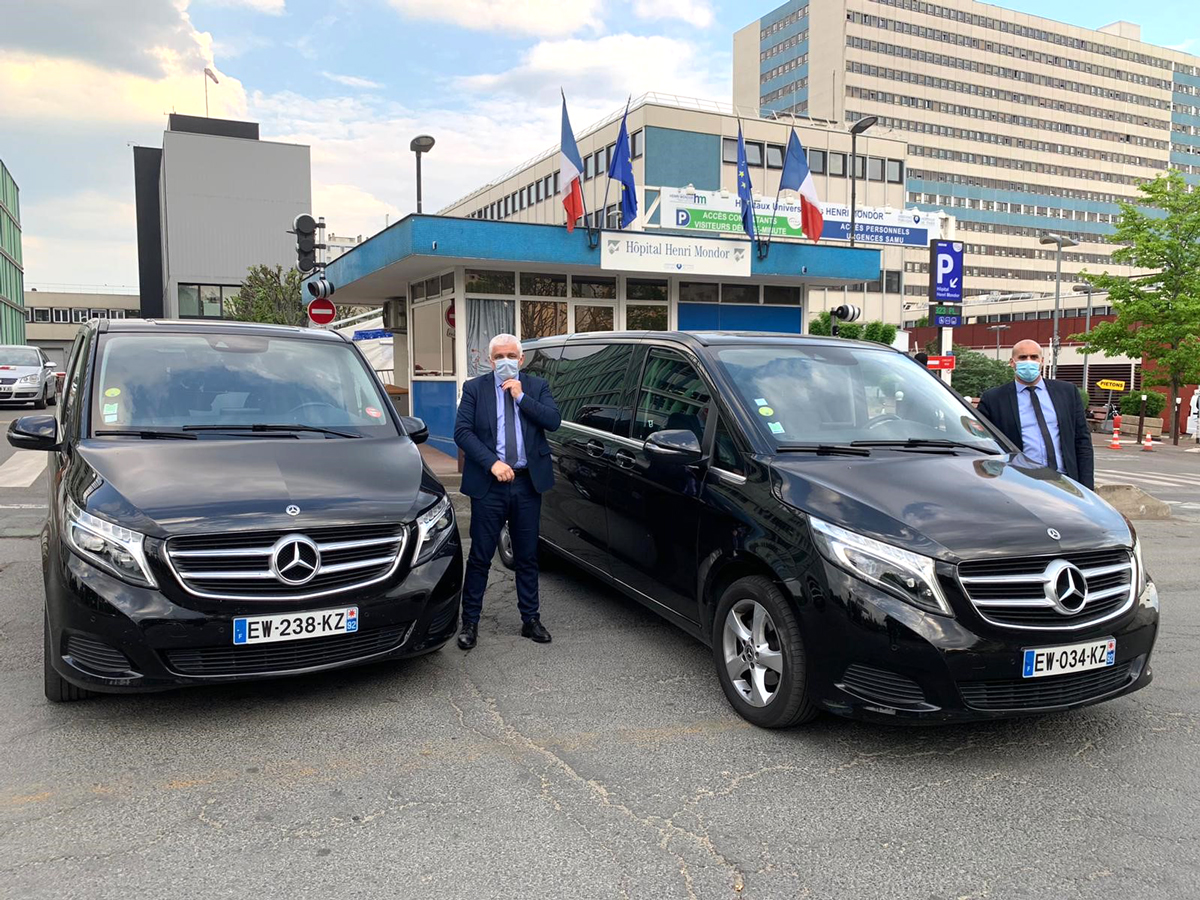 Mercedes-Benz vehicles ready at the Hospital Henri Mondor in Paris
Like the majority of the luxury ground transportation industry, Paris-based operator Cardel Global hasn't been immune to the effects of the COVID-19 shutdown. However, despite the lack of corporate travel and airport runs, Cardel CEO Karim Maachi has put some of his fleet on the road in service for the medical staff working around the clock in Paris hospitals. Chauffeur Driven reached out to Maachi to get his insight into the current state of the industry in France, as well as his company's initiative to assist the doctors and workers on the front line.

Chauffeur Driven: What is the current situation in France for the chauffeur-driven industry?
Karim Maachi: France is very affected by the crisis and has imposed stricter laws limiting when people go out or run errands. This implies that most of the personal and business transportation industry is at a stand-still, and it is obviously a very tough time for the whole industry in France, and Europe as well. As vice president of the European Passenger Transportation Association (EPTA), I am in regular communication with our members to evaluate how the situation is evolving and exchange best practices.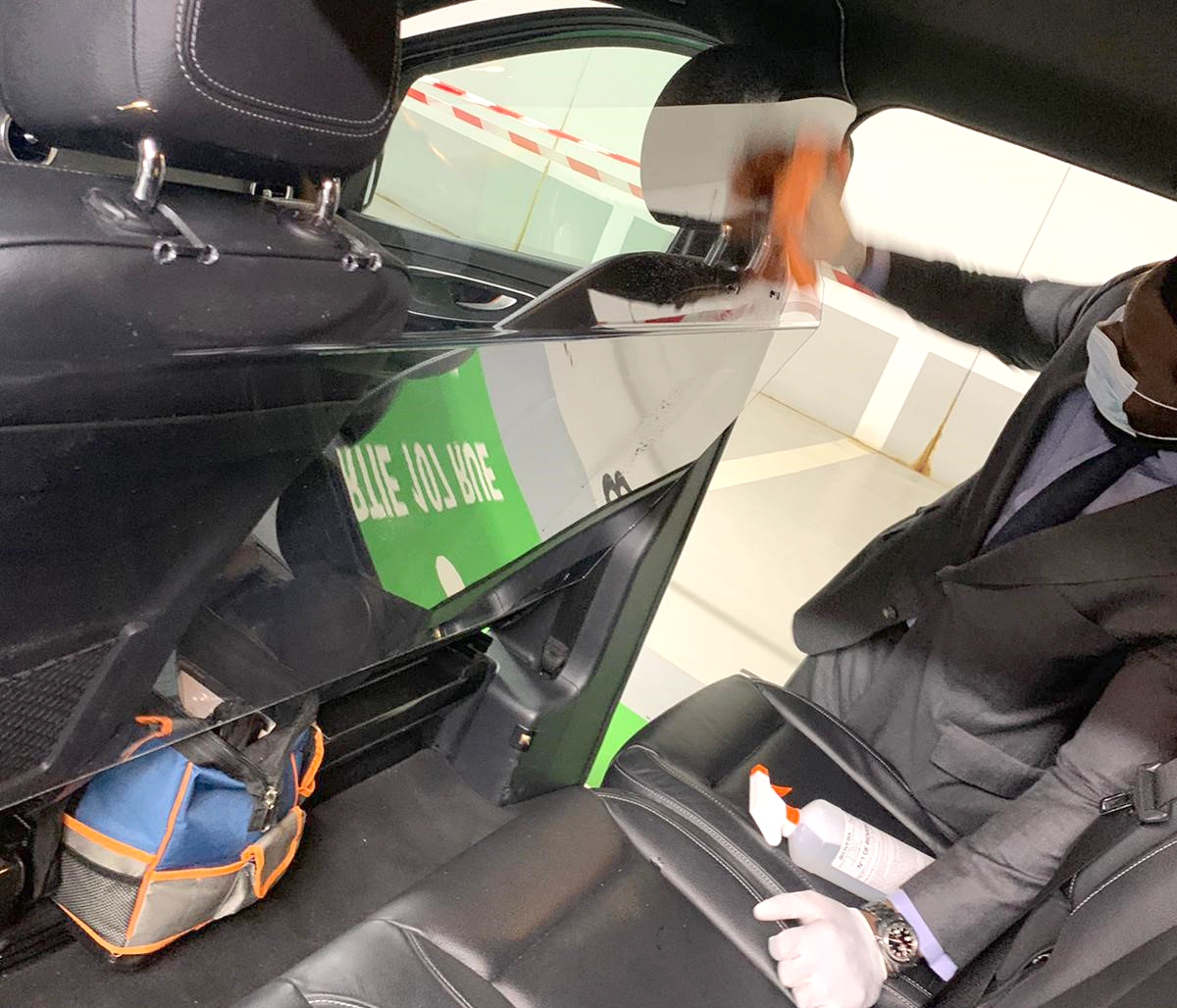 Cardel chauffeur sanitizing a sedan It is now clear that new regulations for safety and liability insurance are coming to the industry and forcing new measures on how our fleet of vehicles is equipped. For instance, all vehicles will soon have to be "COVID-proof," that is, showing you are taking extra measures for your clients' safety. These measures will be enforced not only by the government but also by the insurance companies.

CD: How is Cardel taking steps in this difficult environment?
KM: We are at the forefront of the new regulations and being proactive. For example, we have already equipped all our fleet with Plexiglas separators between the chauffeur and the customer. To my knowledge, we are the only ground transportation company in Paris to do that in preparation for these new liability regulations. Of course, we will also have all our chauffeurs cleaning the cars in between each client, and wearing masks and gloves to ensure safety for all.

Because we are ready three weeks before the end of the lockdown in France, we are already getting booked by existing and new clients. Our activity is peaking at 15 percent for now, and we anticipate going back to maximum 50 percent in September—and hopefully back to normal in 2021. We are actually already seeing a surge in our business development, in particular from U.S.-based operators who are looking for partners ready for the change in liability protection.

CD: We have seen some interesting initiatives of Cardel with local hospitals on your social media. Can you tell us a bit more about that?
KM: With my vehicles at a standstill, I wanted to use it in some capacity to support our local medical staff. They are at the forefront of the fight against COVID-19 and we wanted to show our gratitude. A lot of doctors and medical staff have been called to Paris to help their colleagues, and are staying in hotels. We are working with hospitals to offer shuttle service between hotels and their hospital as long as the lockdown is in place in Paris. I feel this is the least we can do as they are fighting for our lives.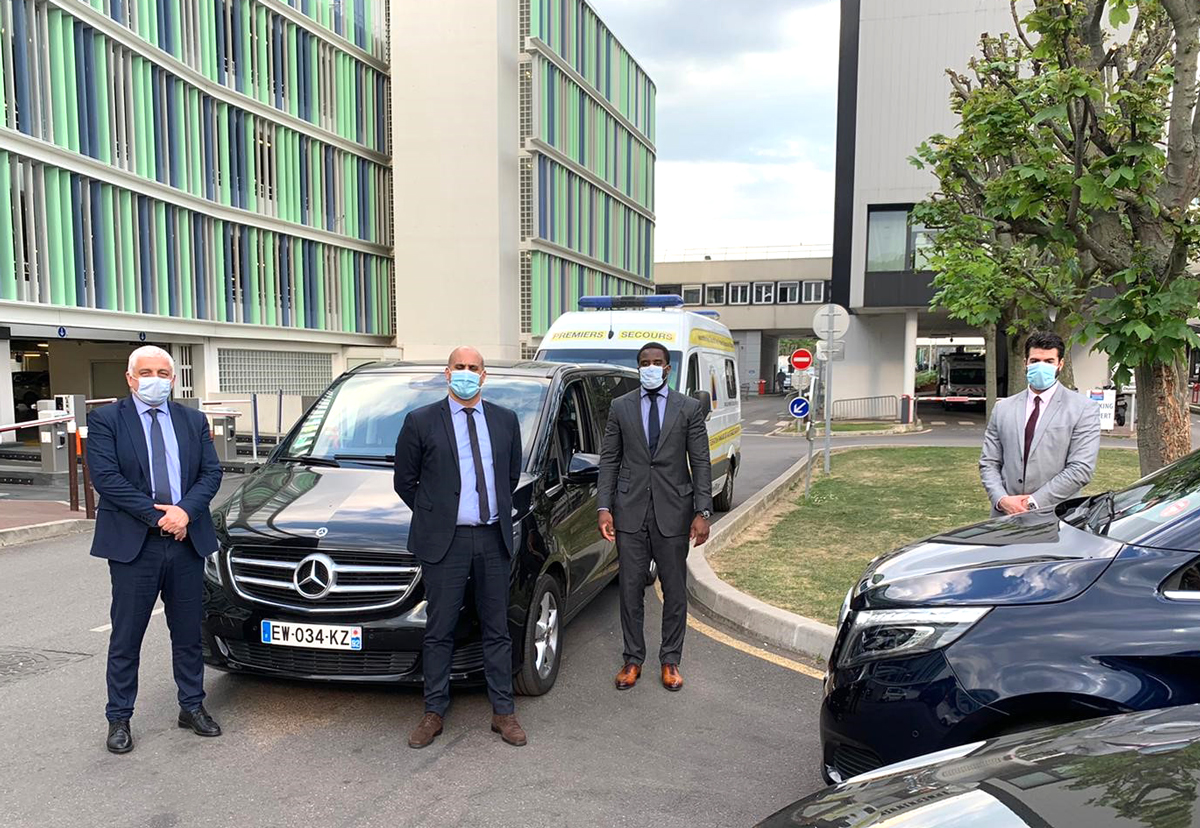 Cardel chauffeurs at the Hospital Henri Mondor in Paris We have 10 chauffeurs (in five sedans and five vans) picking up approximately 100 medical personnel every day from 6:00 AM to 11:00 AM and 6:00 PM to 11:00 PM from hotels (where they're actually sleeping) around the Hospital Henri Mondor, back and forth.

All vehicles are equipped with Plexiglas partitions, and masks, gloves, and gels are available for the medical staff. It has been a lot of work and coordination with the hospital to be able to finalize this huge operation that nobody did before—and Cardel is proud to be the only transportation company providing this service.

CD: What message do you have for your affiliates? Any recommendations/tips on how to survive this difficult environment?
KM: My main message is a word of encouragement: Get ready for a new norm, and be proactive. Anything you can do to get ready to this new norm should be done now. As far as my partners and affiliates are concerned, I want to assure them that Cardel Global is ready and prepared—more than ever—to resume and grow its business again with our affiliates.

It is a time to adapt, and support each other by sharing best practices, business news, and tips.

Visit cardel-global.com for more information.
[04.27.20]