Ready to roll! On May 13, a caravan of motorcoaches will arrive in Washington, D.C., to raise awareness of the critical function that the bus industry plays in American infrastructure in a rally called Motorcoaches Rolling for Awareness. The event is a result of the cooperative efforts of the American Bus Association (ABA) and the United Motorcoach Association (UMA), and complements the Congressional outreach campaign that the associations have been urging operators to participate in for emergency COVID-19 funding.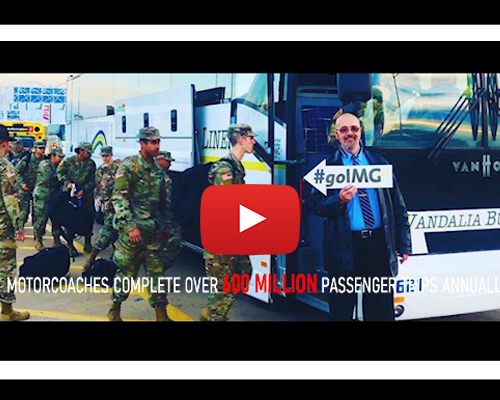 "ABA and UMA have combined resources to orchestrate this once-in-a-lifetime event designed to get our industry back on the road," said ABA President and CEO Peter Pantuso and UMA Interim President and CEO Larry Killingsworth in a letter to members. "We are inviting our members to travel in a coach (or coaches) and roll through Washington on May 13 at 10:30 a.m. ET. All coaches will carry industry messaging as we drive through our nation's capital to raise awareness for our industry and ask for government support in the form of $15 billion of directed funds for over-the-road bus carriers."
Pantuso and Killingsworth also hope to generate local, regional, and national buzz for motorcoach operators. The industry, which has seen a decline upwards of 90 percent in the past few weeks during the COVID-19 crisis, represents more than 3,000 small, family-owned businesses that employ nearly 100,000 workers. According to the ABA Foundation, nearly 60 percent of all revenue is generated for tour operators during the critical late spring and summer months, although those bookings are down more than 95 percent this year.
For members who can't make the trip, there will be "donor" coaches available that can represent a business or state for a small fee, which is being organized through the newly launched Ohio Motorcoach Association, according to the letter. The entire letter can be read here.
UMA and ABA members can sign up for the event here.
Visit busesmoveamerica.com or send an email to mrfa@abc-companies.com for more information.
[04.27.20]