In order to better reflect its worldwide level of service in more than 120 countries, Chauffeur Services Brazil recently modified its name to Chauffeur Services Global, or CS Global. The company was founded in 2012 in São Paulo by partners Robson Maciel, Thiago Peseto and Rodrigo Frota, who have 12 years of experience in logistics planning in corporate transport and events, CS Global has transported more than 2.5 million customers in its eight-year history.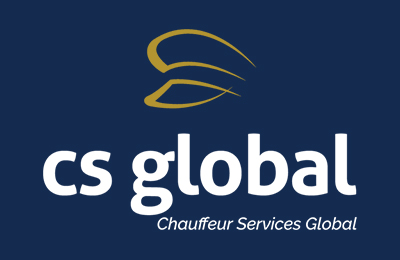 "We identified that our presence is globalized in more than 120 countries, with a standardized service of excellence. At the moment, our entire team is operating as a home office. If you have any need to assist a customer with our drivers, the service is performed with strict safety procedures," highlights CEO Robson Maciel.
CS Global CEO Robson Maciel
In addition to the name change, CS Global has adapted their operations and safety protocols due to COVID-19.
The company has an extensive fleet of executive sedans, vans, minibuses, motorcoaches, and armored vehicles (level III-A). To help protect its drivers and clients alike, all vehicles have been equipped with protective shields, while masks and hygiene products are available. It is also recommended that the windows remain open during the entire journey whenever possible. At the end of each trip, a complete internal cleaning of the vehicle is carried out.
"In this phase, the health area has proved to be an excellent business opportunity and the transport of professionals in the sector has been our main market. To provide more comfort and safety, our team has advised the use of vehicles that are larger than those initially requested by customers," points out Operations Director Rodrigo Frota.
The company has identified a list of ten services that can be customized according to its customers' needs, including executive transportation, roadshow, close protection, groups and events, logistics coordination, luxury car rental, weddings, private aviation, concierge, and boat rental.
"We adapted to the situation and started to keep in touch with our team, customers, and suppliers through meetings via videoconference applications. Overcoming the Coronavirus, we are going to further expand our worldwide operations," says Financial Director Thiago Peseto.
Visit csglobal.tur.br for more information.
[05.08.20]