Hundreds of coaches from all across the U.S. descended upon the nation's capital on May 13 for the Motorcoaches Rolling for Awareness rally, an event that was coordinated by the American Bus Association (ABA) and the United Motorcoach Association (UMA).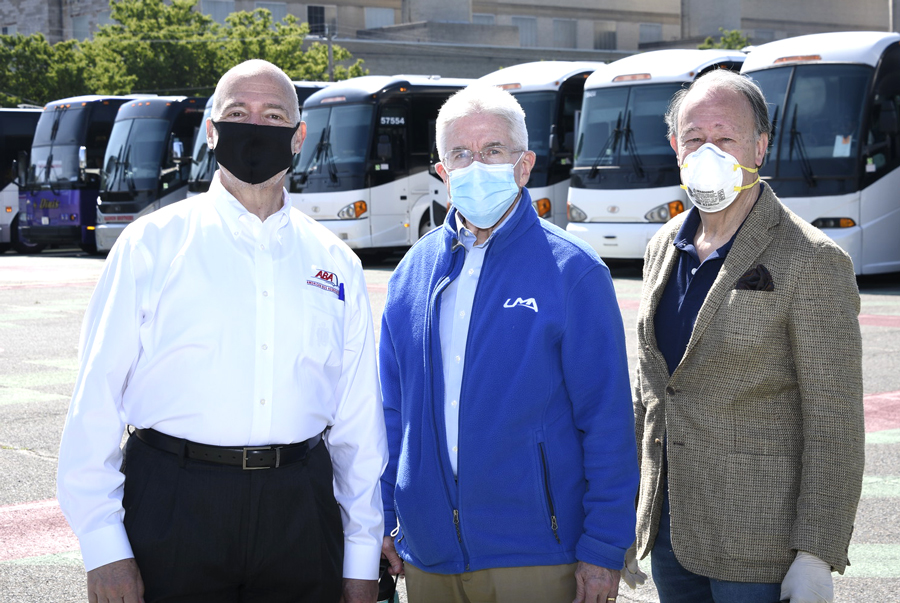 L to R: ABA President & CEO Peter Pantuso, UMA President & CEO Larry Killingsworth, and former UMA President & CEO Victor Parra
In what would have been a typical day of buses ferrying tourists to D.C. to enjoy beautiful spring weather and the numerous historic sites, empty coaches were instead adorned with positive messages about the impact that the industry makes not only to the U.S. economy, but to the tens of thousands of families that rely on coach travel for jobs. The event generated tons of media coverage, from local to national news, and the day was streamed live on Facebook.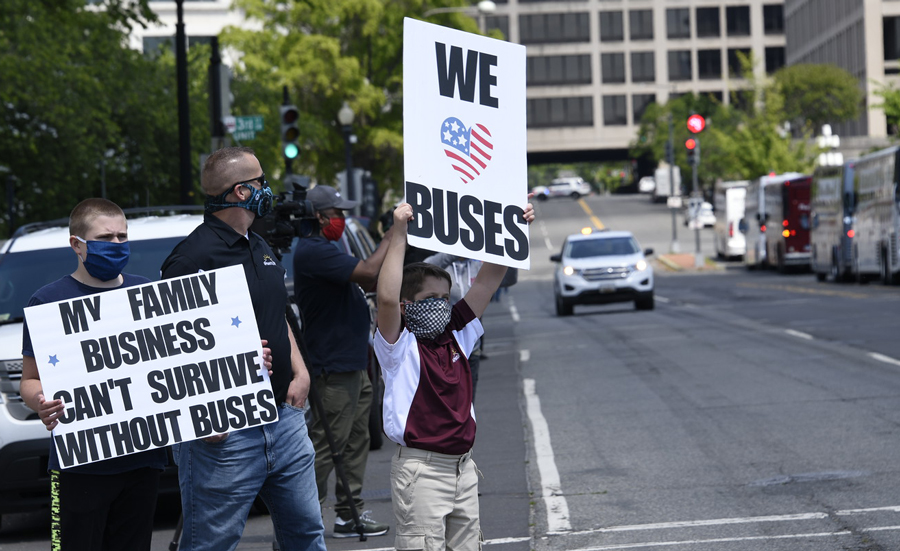 "Our ask is simple," said UMA president & CEO Larry Killingsworth in Bus & Motorcoach News. "The U.S motorcoach industry is requesting Congress put motorcoaches back on the road by making available $10 billion in grants for operational and payroll assistance and $5 billion in long-term 0 percent interest rate loans to the industry, $5 billion in long-term zero percent interest rate loans to the industry, and modifications to the PPP [Paycheck Protection Program] and EIDL [Economic Injury Disaster Loan], providing funding through the end of the calendar year. Our businesses need a lifeline so we can be there when the country needs us next."
Across the nation, the motorcoach industry is composed of 3,000 companies, operating 36,000 motorcoaches, employing more than 100,000 workers, and transporting nearly 600 million Americans and visitors annually, generating more than $237 billion in transportation, travel, and tourism revenue. The event complemented the associations' Congressional outreach campaigns.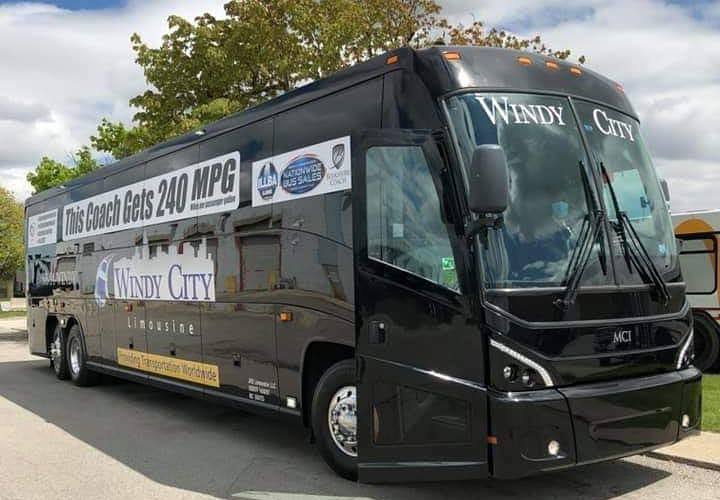 Numerous companies in the chauffeured transportation space participated, including Chariots For Hire, Reston Limousine, A-1 Limousine, Passaic Valley Coaches (Broadway Elite Worldwide), JED Transportation, Rose Transportation, BEST-VIP Chauffeured Worldwide, Black Tie Transportation, Blue Ridge Transportation, Blue Diamond Transportation, Windy City Limousine & Bus, JET Limousines & Transportation, Infinity Transportation, SC Coach, Custom Coach and Limo, James River Transportation, RMA Worldwide, and DATTCO—to name a few.
"If you had asked me three weeks ago if we could have pulled this off this quickly, gotten 800-plus motorcoaches to come together for four hours in downtown D.C. to make their voices heard, I would have said no. But once the call went out and the small organizing committee put their shoulder to the grindstone, there was no way that it wouldn't be successful," said ABA President & CEO Peter Pantuso in a post-rally letter to members.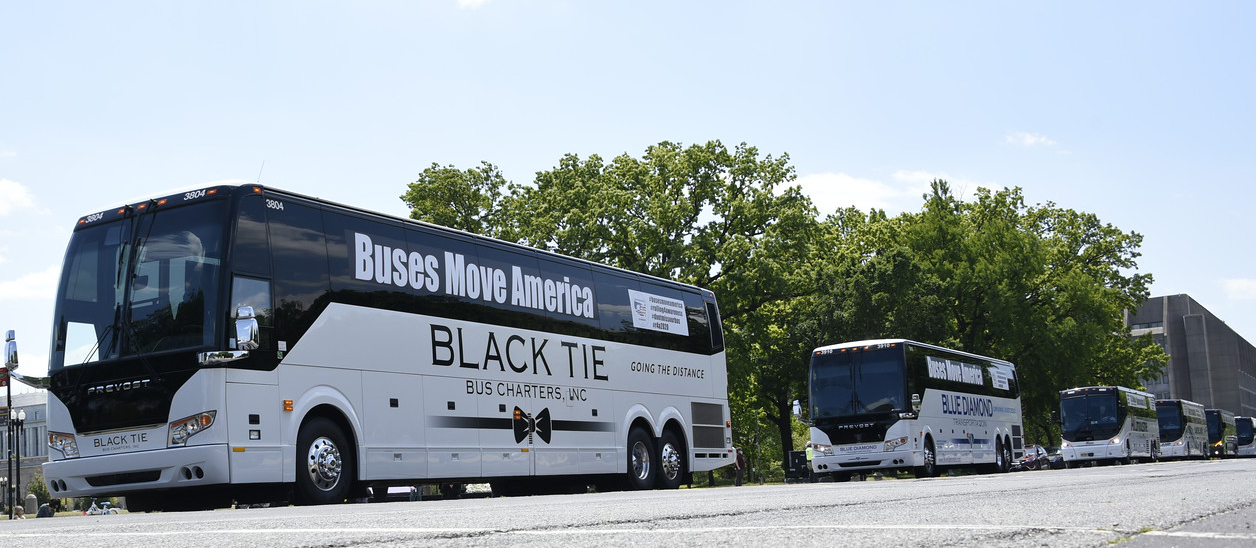 Pantuso also noted that vertical industries came out to offer their support, including coach manufacturers, travel providers, hotels, and suppliers.
The event may be over, but the fight wages on as Congress crafts the next package of aid for the country. Both associations encourage members to write, call, tweet, and email their representatives so that the industry is recognized in this newest bill. Information and sample letters can be found at busesmoveamerica.com.
To see pictures and videos from the event, visit the Motorcoaches Rolling for Awareness event page. 
[05.14.20]
Pictures courtesy of busesmoveamerica.com.