Last week, the National Limousine Association (NLA) put out a call to action to its members to reach out their congressional representatives in support of proposed changes to the Paycheck Protection Program. In less than a week, NLA President Robert Alexander of RMA Worldwide reported that they had seen more than 1,800 responses. In a process that takes only about a minute to complete, members are connected to their representatives.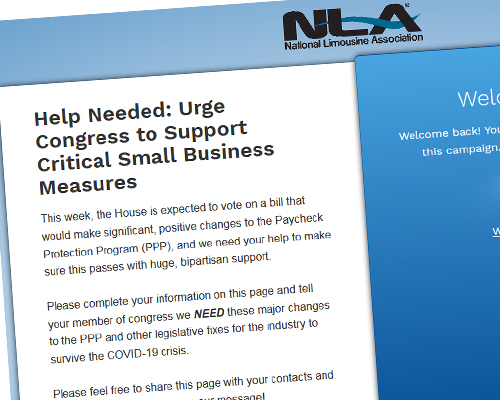 The PPP has been a lifeline for numerous small business nationwide, although it has been a bit imperfect in how it applies to our industry. The chief issues regarding forgiveness eligibility have been the eight-week period for usage of funds and the requirement of spending 75 percent on salaries and benefits.
But good news: The House passed its version of reforms in the Paycheck Protection Program Flexibility Act of 2020 (H.R. 7010) on May 27, which could offer the following relief:
Reducing 75/25 ratio (payroll/utilities and rent) to 60/40 for more flexibility with loan forgiveness
Extending deadline to rehire from June 30 to Dec. 31
Increasing loan maturation from two years to five years
Extending the covered period for forgiveness from eight weeks from the date of origination to the earlier of 24 weeks from the origination date or December 31, 2020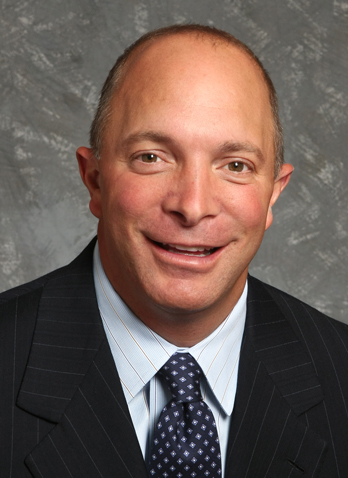 NLA President Robert Alexander
The Senate is considering its own version of the bill, which is expected to be voted on this week. Vitally, the Senate bill does not include the modified 60/40 ratio, so more work is needed.
"While that is a great initial push, it is vital that as many people as possible use this tool to help make our collective industry voice even louder," Alexander wrote in his weekly President's Letter to members. "If you have already shared our requests with your representatives, it is greatly appreciated. I hope you have shared this call to action on your social media and with your colleagues, affiliates, and employees."
The link to the call to action is available here.
The NLA also has an extensive COVID-19 resource page, including near daily updates on legislative efforts through its lobbying firm Cornerstone Government Affairs, available here.
[06.01.20]