On July 9, Forest River Bus will deliver a free vehicle to the winner of their 100,000th Celebratory Bus Giveaway. Harmony Day Support, a nonprofit organization based in Forest, Va., was selected as the recipient of the bus this past September. Harmony Day Support services 80 adolescents and adults with intellectual and developmental disabilities.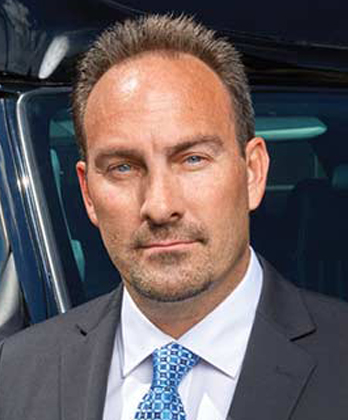 President of Forest River Bus Division David Wright
The Lynchburg News & Advance and several local news channels will be in attendance to report on the delivery, along with a ribbon cutting and celebration luncheon.
Forest River recognized that the building of their 100,000th vehicle was a momentous occasion, and the company chose to celebrate the event with a giveaway. Harmony Day was among more than 200 submissions reviewed by a committee of four individuals—two individuals from the local community and two from within the industry not associated with Forest River Bus.
In September, Forest River Bus President David Wright said, "We are excited and proud to announce Harmony Day Support, from Forest, Va., as our Forest River Bus recipient. We look forward to working with their team to produce a vehicle that will perfectly fit the needs of their staff and residents."
"At Harmony, we place a strong value on creating a culture of safety, independence, personal growth, and community service through whole-person development," said Harmony Day Support Executive Director Andy Coleman. "It is our goal to provide caring, personalized attention, and learning opportunities with a focus on social, academic, independent living, spiritual support, and employment preparation training."
Forest River Bus, owned by Berkshire Hathaway, designs and builds its buses in Goshen and Elkhart, Ind. Forest River Bus has a rich history of manufacturing expertise and dedication to customer satisfaction, building small to midsize shuttle buses for both the public and private transportation markets.
Visit forestriverinc.com or harmonydaysupport.org for more information. 
[06.22.20]