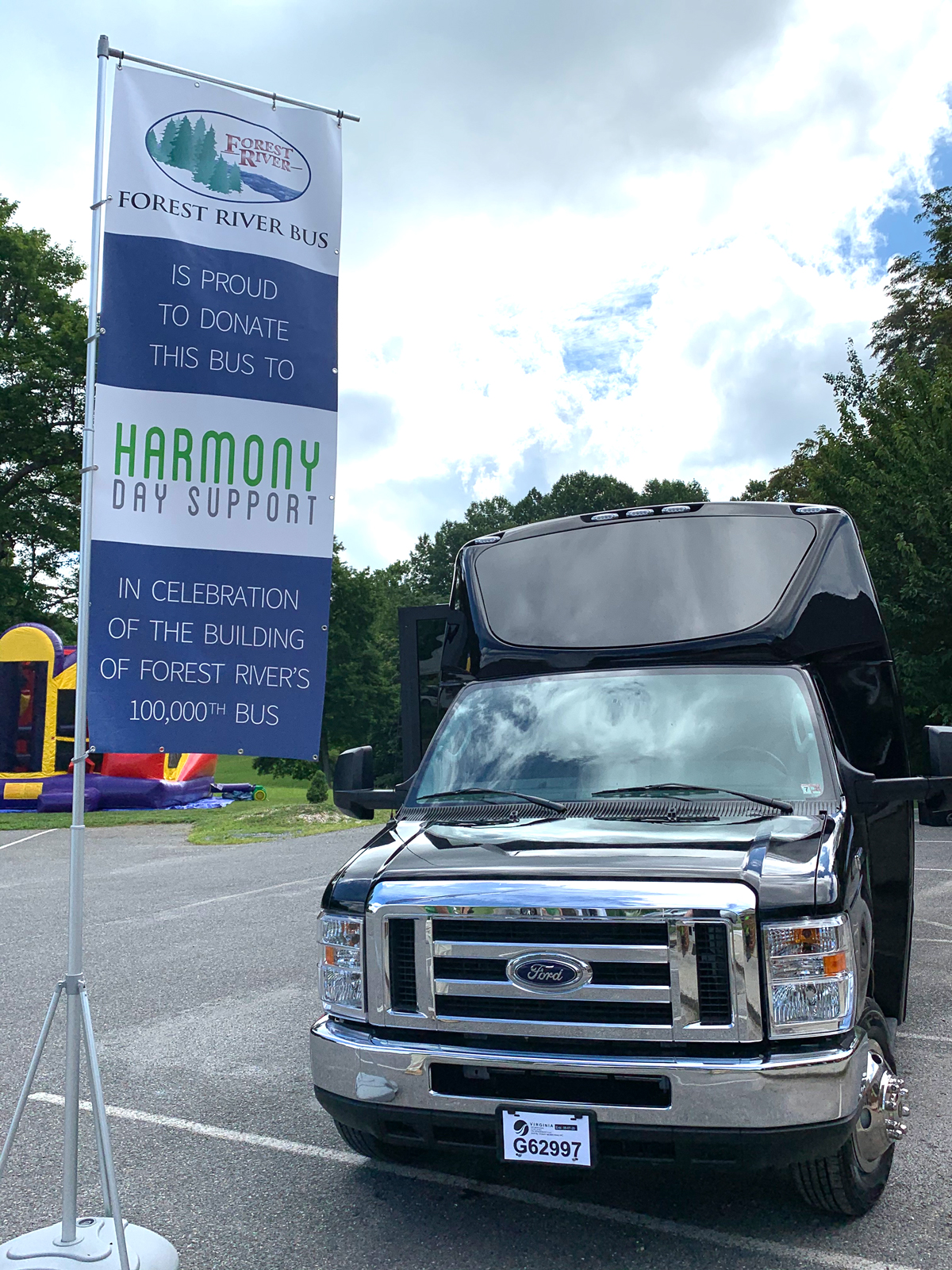 The winning Berkshire Coach Ultra 28
Harmony Day Support, a nonprofit organization based in Forest, Va., that services adolescents and adults with intellectual and developmental disabilities, was the recipient of a free Forest River shuttle bus valued at $100,000. On Thursday, July 9, representatives of Forest River delivered the Berkshire Ultra 28 coach to the Harmony Bay Support center. Also in attendance was Rep. Ben Cline (R-Va.) and members of the local press, including ABC 13 news out of Lynchburg.
In 2019, Forest River planned to commemorate an impending industry milestone by giving away their 100,000th vehicle. Companies nationwide were invited to submit an application to receive the free shuttle bus. In September 2019, a committee of four judges selected Harmony Bay from a pool of 200 entries.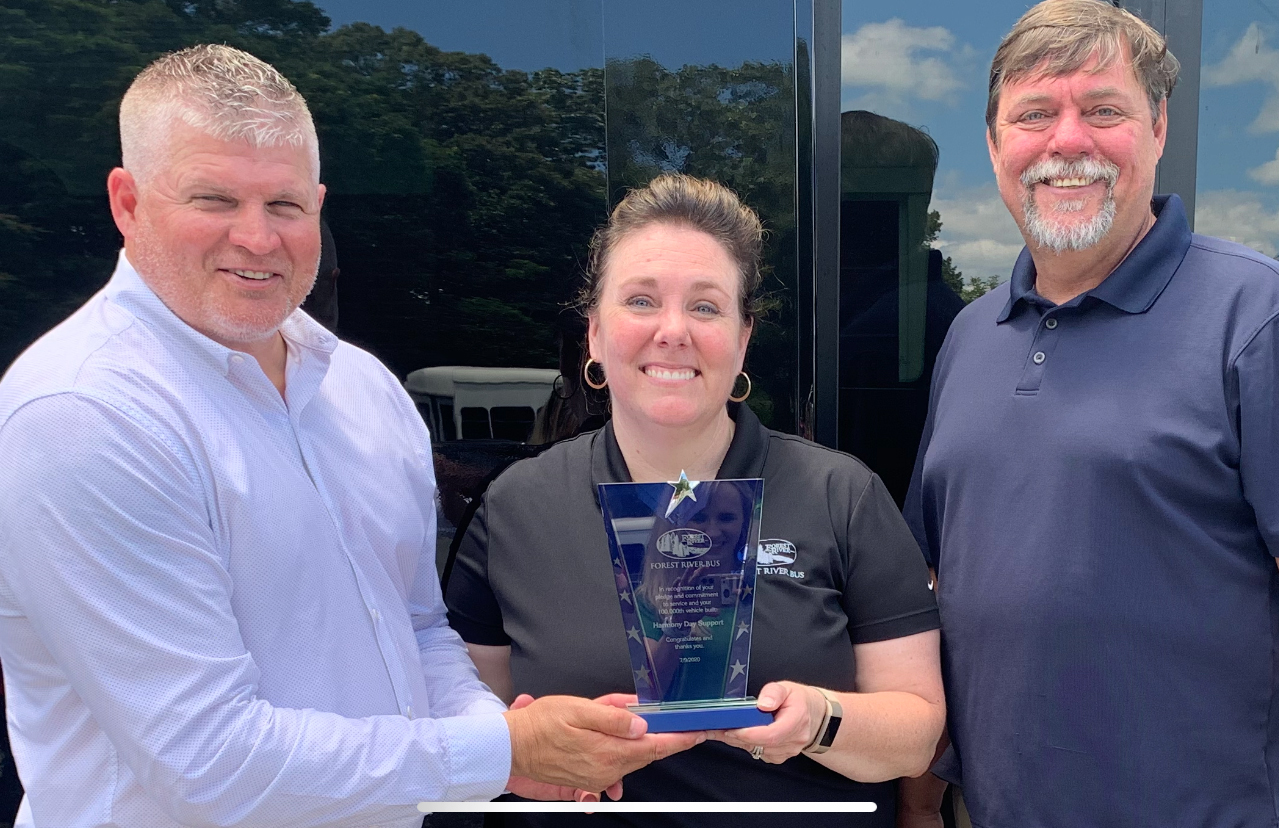 L to R: Harmony Day Support Executive Director Andy Coleman, Forest River Bus Marketing & Dealer Education Valerie Martz-Lowell, and Harmony Day Support Board President Tim Geels
The Berkshire Ultra 28 coach is built on an E450 chassis and offers seating for up to 26 passengers. The bus will help Harmony Bay better serve their residents and the people they work with.
"It'll allow us to get individuals out more in the community whether its volunteer work or go-to places like Kings Dominion or the beach," said Harmony Bay Executive Director Andy Coleman. "It just allows them to have more opportunity to live as autonomously as they can."
Forest River Bus, owned by Berkshire Hathaway, designs and builds its buses in Goshen and Elkhart, Ind. Forest River Bus has a rich history of manufacturing expertise and dedication to customer satisfaction, building small to midsize shuttle buses for both the public and private transportation markets.
Visit forestriverinc.com or harmonydaysupport.org for more information.
Previous photo: Berkshire Coach General Manager Troy Snyder (left) and Harmony Day Support Executive Director Andy Coleman
[07.13.20]