Tony Asaro, founder of Desert Rose Worldwide Transportation in Phoenix, Arizona, passed away on July 18 after a valiant battle with brain cancer. He was 66.
A beloved, straight-talking, and highly respected figure in the industry, luxury ground transportation was actually Tony's second career, which he found after retiring as a cop in New York. He started driving for a friend's company, but with his passion and commitment to customer service excellence, he knew he had to strike out on his own. And by all accounts, the company, A&S Limousines, did well—but traffic, cost of living, and the intense competition in the New York metropolitan area took its toll and he dreamed of a change of pace.
In a love story that spanned more than four decades—they celebrated their 40th wedding anniversary this year—Tony and his wife Sandy set their sights on the Southwest and settled in Phoenix in the early '90s with their four children: Josina, Barbara, Anthony, and Matthew. Making a vacation out of it, they packed the family into a stretch and made their way across country, taking their time and enjoying the journey.
For the next three decades, Desert Rose blossomed in Phoenix, first as a retail service, but later with corporate and affiliate work. The inseparable couple built the company out of their home for more than a decade, winning contracts with the Phoenix Suns and the local Talking Stick resort and casino along the way. Tony was a regular at industry shows—he was surrounded by his friends and colleagues when he made an appearance at the CD/NLA Show in Las Vegas this past February—and was involved with the Arizona Limousine Association and Driving Results' Spinning Wheels (he hosted the peer group a few years ago). Although the Asaros encouraged their kids to find their own path, their son Anthony joined Desert Rose just a few years ago as affiliate manager.
A lover of a good round of golf, a good meal, and great company—if you were in his presence, you were getting some delicious food—his laugh and warm heart was as legendary as his love for his family and friends. He lived life to the fullest, and embraced everything that was thrown at him with grace. He will be missed.
Services for Tony Asaro:
07/23/2020: Messinger Pinnacle Peak Mortuary
8555 E. Pinnacle Peak Rd., Scottsdale, AZ 85255
Viewing from 2:00-4:00 PM & 6:00-8:00 PM
Rosary @ 7:30pm
07/24/2020: Our Lady of Joy Catholic Church
36811 N. Pima Rd., Carefree, AZ 85377
1:30 PM mass
In lieu of flowers, the family asks that donations be made to Barrows Neurological Institute (please reference Dr. Azadi).
Industry tributes on social media:
He set a great example to his family, friends, and the industry of what a man of great character can be and the impact they can have on people's lives!
Rhonda Brewster, Mosaic Global Transportation

He was a light to all he knew and his love for his family was fierce. Jeff and I were blessed to have him in our lives and call him friend.
Laura Canady, CLT Express

It's been said that some people touch our lives for a reason, a season or a lifetime. Today we lost a friend that encompassed all three as he will live in our hearts forever. No one loved life more than Tony Asaro. No one loved their wife like he adored and admired Sandra Asaro. No one we know was a better father and grandfather than Tony.
Tammy Carlisle, Action Worldwide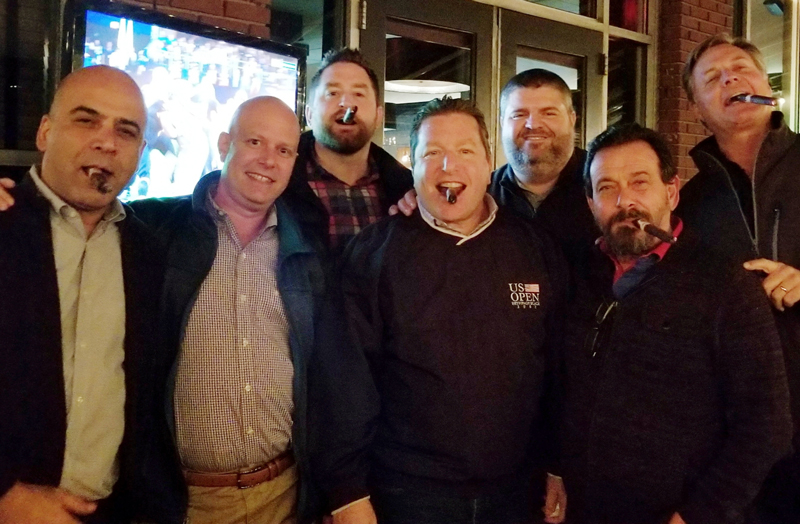 From his early days as a police officer in then-gritty NYC, to his transition to entrepreneur, his focus was always his family. Through his work, his employees became his family. His clients became his family. You couldn't meet Tony and not fall into his wide arms of love, his belly laugh, and his eyes that glistened with kindness... My life is so much richer for having known Tony, and I'm incredibly blessed to have his family in my life. Thank you, Tony, for showing us all how to live and how to love.
Kristen Carroll, The LMC Groups

[Tony] was one of the best people I know and a great friend/partner of ours for many years.
Johnathan Erlich, Europe Limousine Service

What a warrior he was throughout his life!! He has left a legacy and a beautiful family!!
Lenin Fraga, American Transportation

[Tony] was a wonderful human being he would always treat me as part of his family regardless if we only saw each other only during the industry conventions! He will be sorely missed!
Carlos Garcia,  CTS - Carlos Transportation Service 

I respected him very much. He said what he felt and didn't care what anyone thought about it. I loved that about him. I'm so glad that he came to the last show and that we all got to have dinner. He will be missed.
Ryan Silva, Epic Limo

May his memory be a blessing. I was honored to be adopted into the family and I loved [Tony] like my own father. He taught me a lot about how to not take any shit and for that, I owe him.
Dave Uziel, UrbanBCN

I was so fortunate to meet Tony early on when I was starting out. We grew to be great friends over the years. He always had a smile on his face and the time spent together will be cherished. Much love to the Asaro family.
Scott Woodruff, Majestic Limo & Coach
[07.20.20]