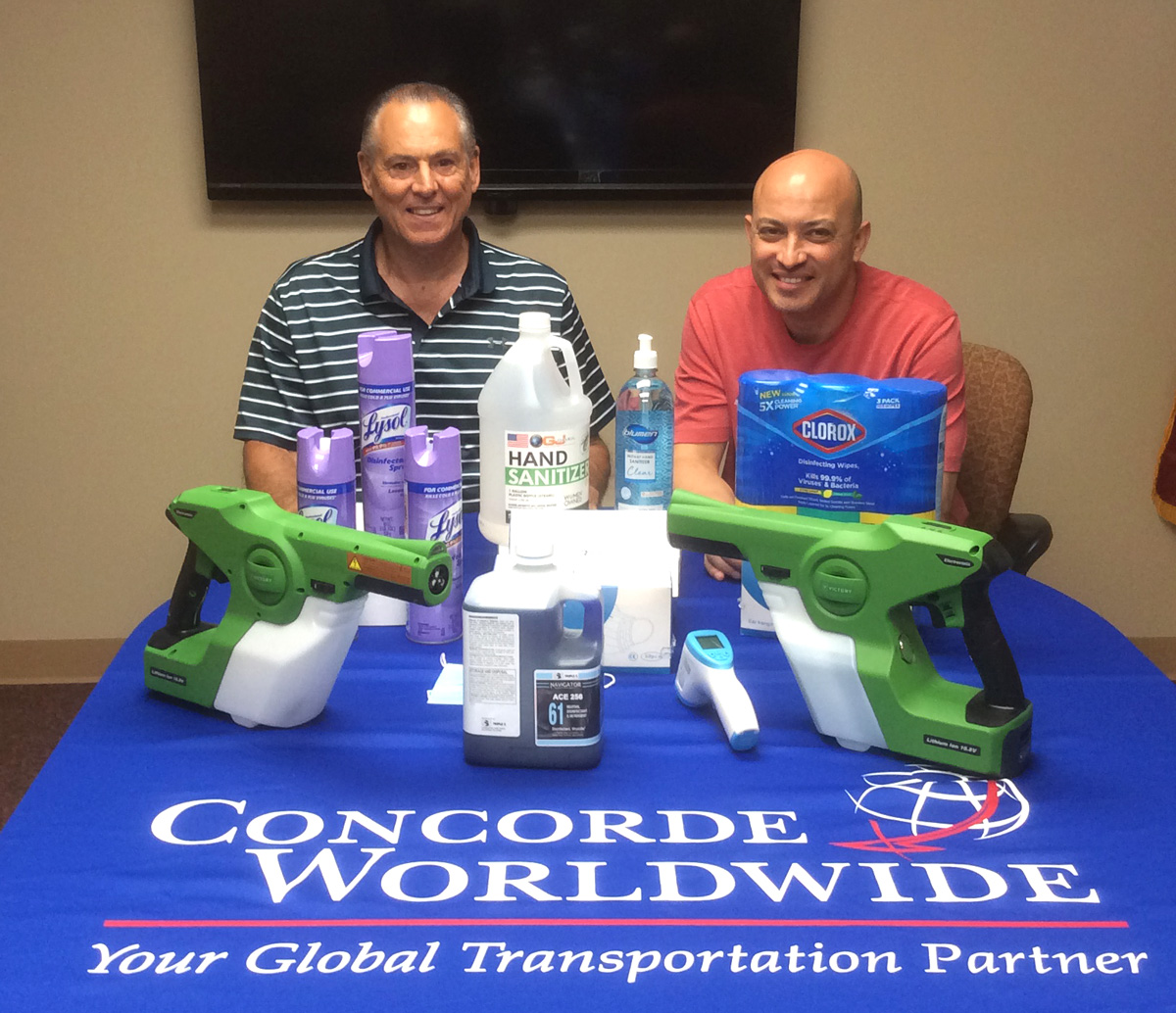 Executive Vice President Jeff Bellagamba (left) and Vice President of Operations Shady Azer
Concorde Worldwide of Freehold, N.J., has announced they have entered into a joint venture with Dependable Limousine, a family-owned operation based in Monmouth County. Dependable and Concorde Worldwide have more than 50 years of combined ownership and experience in the chauffeured ground transportation industry.
Founded in 1984 by President & CEO Robert Bellagamba with just one stretch limousine, today Concorde's fleet includes many luxurious vehicles and has grown to be among the most respected New Jersey ground transportation companies.
"Concorde and Dependable share the same industry knowledge and values, which will strengthen our operations in New Jersey, New York, and Pennsylvania. We will continue to provide the same exemplary service you have been accustomed too," says Concorde Vice President of Operations Shady Azer.
As COVID-19 continues to be on the forefront of public concern, Dependable Limousine/Concorde Worldwide remains committed to the safety of its clients.
"Our team is diligent in keeping our clients, chauffeurs, and staff healthy and safe. As always, we will continue to enhance your travel experience while keeping you our number 1 priority. We are following local health and public safety regulations along with recommendations from the Center for Disease Control and the National Limousine Association," says Azer.
As Concorde enters its venture with Dependable, the company says they are continuing to look for more opportunities to expand their business.
Visit concordeworldwide.com for more information.
[07.29.20]