Congress is currently deliberating the next package of aid to American citizens and businesses as COVID-19's effects linger. With the election less than 85 days away—and early voting starting in a few weeks—politicking is getting in the way of meaningful legislation.
Behind the scenes, the American Bus Association (ABA) and United Motorcoach Association (UMA) continue to push hard for legislation that would assist the struggling bus industry, which has been largely sidelined since mid-March. Among the major bills still circulating are the Senate's Reviving the Economy Sustainably Towards a Recovery in 2020 (RESTART) Act, or S.3814, as well as Continuing Small Business Recovery and Paycheck Protection Program Act, or S.4321, both of which would extend the popular PPP loans to small businesses.
However, the bills with the greatest potential impact on the industry are the Senate's and House's CERTS Act (S.4150 and H.R.7642, respectively), which each have broad bipartisan support and would offer $10 billion in grants and loans to help sustain the recovery of motorcoach companies. Now that both houses of Congress are again on recess, and with election fervor heating up, the larger and more wide-sweeping issues that most affect the general population are being tackled first. President Trump's executive orders over the weekend also added a wrinkle to the negotiations on unemployment and stimulus checks.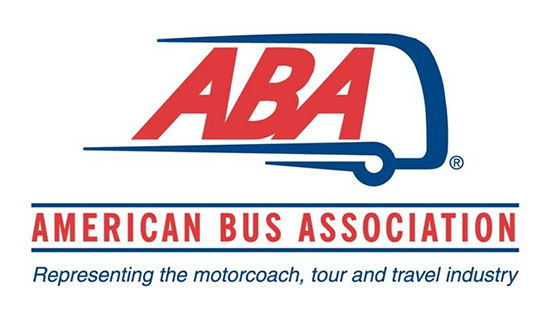 Both UMA and ABA are urging operators and friends of the industry to write, call, and visit representatives—including those outside their state or district—to keep the pressure on. The airline industry, which has seen an increase in traffic in the past month, is asking for an additional $25 billion in aid after receiving $50 billion early in the crisis. As the bus industry isn't likely to see meaningful recovery until 2021 as many events, sports, and tourism remain stagnant, the aid is critical. The ABA's research arm, the American Bus Association Foundation, released its second-quarter 2020 Motorcoach Builder Survey that showed just how deep the impact has been on the overall industry.
Visit UMA's and ABA's contact pages for form letters and more information on state and local representatives.
UMA hosts its Town Hall each Thursday at 2PM ET. Register for the event here. The next installment of the UMA's Virtual Summit, which first debuted in June, will take place on August 12 at 11AM ET.
ABA will hold a Virtual Town Hall on August 18 from 2-3PM ET. Click here for more information and to register.
[08.11.20]