The Global Business Travel Association (GBTA) announced Sue Spear as its new chair of the Canadian Advisory Board. Spear, a certified travel expert, has been a GBTA member for more than 10 years and a Canadian Advisory Board member for two years. She will serve a two-year term.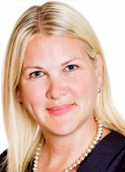 GTBA Canadian Advisory Board Chair Sue Spear
Spear serves as manager of corporate travel and fleet for Cengage Learning, an education, and technology company serving higher education, K-12, professional, library, and workforce training markets worldwide. In this role, she oversees a global travel management program encompassing nearly $30 million in annual travel spend; manages all airline, rental car, hotel and card vendor negotiations, and the fleet vehicle program for the company; and oversees the company's online booking tool. Spear joined Cengage in 2000.
"Sue Spear's deep experience working across all travel verticals at Cengage will continue to bring tremendous value to our association," said GBTA Regional Vice President for Canada Nancy Tudorache. "Her impressive industry knowledge, collaborative spirit, and deep understanding of our association make her an outstanding fit as we evolve into the future."
As chair of the GBTA Canadian Advisory Board, Spear will work with the Canadian Advisory Board volunteers to research for and make recommendations on current issues and initiatives that impact members of GBTA Canada.
"It is an honor to be selected as chair of the Canadian Advisory Board for GBTA," said Spear. "I have spent many years with this association, and I've witnessed firsthand the growth, volunteer engagement, and importance of its advocacy and education work. I look forward to playing an even bigger role in sharing those efforts with our membership."
As the board begins its next term with a new chair, Tudorache expressed great appreciation for outgoing Chair Sharlene Ketwaroo-Nanoo, who served two consecutive terms in the leadership role. During her terms, Ketwaroo-Nanoo was instrumental in growing the organization's volunteer base to more than 70 volunteers from across Canada and in developing mentorship programs for travel and hospitality students.
Visit gbta.org/membership-and-communities/chapters-and-regions/canada for more information about GBTA Canada.
[08.21.20]