Heading into the Labor Day holiday weekend, the United Motorcoach Association (UMA) held its weekly Town Hall online meeting on September 3. The association has been closely watching what's happening in Washington on the next proposed COVID relief package, and the meeting kicked off with an update on those efforts.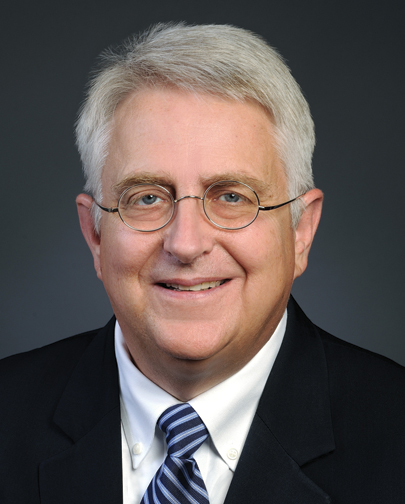 UMA Vice President & COO Ken Presley
Vice President & COO Ken Presley shared the latest on the packages currently being considered. Negotiations continue to stall between the parties in Congress and the Trump administration, with Republicans preferring a smaller, nimbler bill that appropriates less than $1 trillion, while Democrats are looking for a more comprehensive and sweeping bill that will support the economy for a longer term—a higher price tag at around $2 trillion. Although the appetite for spending has continued to drop as there are signs of recovery (if faint), the newest Senate proposal—dubbed the mini-bill—clocks in around $500 billion with funding for a second wave of PPP, reinstatement of the enhanced unemployment supplement at a reduced $300 per week, and support for education, testing, and the United States Postal Service. Complicating matters are the election as well as reports from the Congressional Budget Office warning that the federal deficit is expected to reach a record $3.3 trillion this year, more than twice the largest level on record, which could hamper negotiations further.

The UMA, in conjunction with the American Bus Association, has been lobbying Congress for months to support and pass legislation that would offer the motorcoach industry long-term aid via loans and grants. Both bills, the Senate's S.4150 and the House's H.R.7642, continue to gain co-sponsors. The CERTS Act, as both bills are known, was designed to be attached to a larger overall relief bill, and the amount of support is hopefully a good sign for its eventual passage.
While things are still in play, Presley thinks something could possibly pass in late September, although it's uncertain what could happen if Congress misses that window as the election season will be in full swing and talks could be pushed off until—gasp—after the election.
As always, Presley encouraged members to continue their outreach to their representatives—especially those who haven't signed on as cosponsors of the CERTS Act. Tens of thousands of letters, calls, and emails have been extremely effective, but more is needed to get the bill over the finish line. Slides from the meeting can be viewed here.
Travel is resuming in many areas, albeit slowly and with added restrictions, which was good news for the members. Lenni Neimeyer and Joy McNealy were on hand to highlight what's happening in their respective markets of Branson, Mo., and Pigeon Forge, Tenn. from the point of view of the Convention and Visitors Bureau. Both noted that the summer was quite busy for the accessible locations, which each feature robust outdoor nature activities as well as music, theater, dining, and tons of shopping. Best of all, the destinations are welcoming and encouraging buses to bring tourists. They are available to assist any operator who have questions or would like to put together a package. Neimeyer can be reached at lneimeyer@bransoncvb.com; McNealy can be reached at jmcnealy@mypigeonforge.com.
Finally, Tom McCaughey of the New England Bus Association and Flagship Trailways shared that he had hosted a fundraiser for Rhode Island Senate Jack Reed, who has been a vocal proponent of the industry. He reminded members to support representatives who are facing reelection, even if it's only a few dollars, to keep an ally in Washington.
The next UMA Town Hall is scheduled for September 10 at 2PM ET. Registration is required.
Visit uma.org for more information.
[09.04.20]