We're stoked to announce that our first-ever CD/NLA Virtual will be coming to your living room, your office, your car, or anywhere you want to join us this November 17-18 (postponed from our original October dates post-election). We're taking what you love about the show—networking and loads of education—and making it accessible and affordable to any operator regardless of size, years in business, or location. You know we can't resist putting our CD/NLA spin on events, so this won't be some boring Zoom call with monotone speakers and snooze-worthy PowerPoints.

Like you, we've had to scrap the playbook for 2020 and roll with new ways to keep our industry united, informed, and determined for the long haul. The CD/NLA Show Education Committee—led by co-chairs Tracy Raimer of Windy City Limousine & Bus and Jason Sharenow of Broadway Elite Worldwide—and the leadership at both CD and the NLA have been planning and plotting the various educational sessions to meet the fluctuating business landscape. Yes, there are opportunities out there, and our sessions will inspire you to think differently and position you to take advantage of them. If you're serious about fighting on another day and coming out stronger on the other side, then it's never been more important to attend.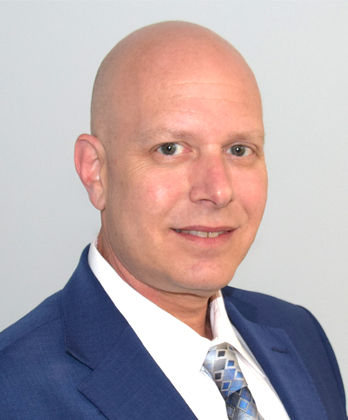 CD Publisher Chris Weiss
"We all want to attend an actual in-person show, but rest assured that this will be the next best thing," says CD Publisher Chris Weiss. "The sessions and educational content are going to be exactly the inspiration and guidance you need to continue to weather the storm and stay strong for the reboot. And the Mentoring Program and various breakouts will give you a taste of that industry camaraderie we are all craving."
The focus of this event is on resetting your business, which our sessions will attack from every angle, including financial planning and preserving cash flow, forecasting the global economy, diversification and pursuing various verticals, handling crisis management, and dealing with employee issues. We'll also delve into the latest FMCSA regulations, check in with how our peers are doing around the world as we're all recovering in different ways and at different rates, and fearlessly address mental wellness for you and your team as we all chart these unprecedented waters—you are absolutely not alone.

Bill Faeth of Limo University—who has arguably been a leading voice of recovery, tough love, and positive thinking over the past few months—will also be holding several sessions during the event, the details of which will be released in the next few weeks with the full event schedule. We're also working on some additional breakout sessions via Zoom (unlike the main sessions) that will feature smaller groups for more intimate conversations.
Best of all, sessions will be recorded so that you don't have to worry about missing any content in our concurrent events—or if you have to duck out to handle business.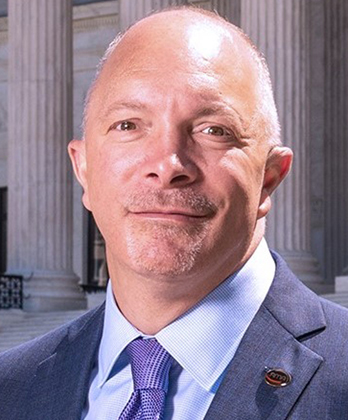 NLA President Robert Alexander
"The planning of this virtual event is bittersweet. The NLA and Chauffeur Driven are putting a lot energy into CD/NLA Virtual to make it the best possible substitute for our beloved in-person event. While nothing will fully be able to replace the in-person networking and clinking of glasses, we are excited to bring valuable education to our members and the industry virtually. Every day looks brighter and we look forward to this and future events being a part of your success," says NLA President Robert Alexander of RMA Worldwide.
As for networking, what we DO have are your returning faves, virtually. If you like our Operator Mentoring Program, then you're going to love our virtual version this year. Operators will once again be paired with smart business mentors—seasoned veterans and emerging NextGen leaders alike—for a pick-their-brain session unlike any other. The hallmark of this event is the conversation it inspires among the group, so let the dialogue begin.
After our Welcome Address on opening day, we launch with our most important sessions focusing on best practices, followed later in the day with a deep dive into the economic outlook and recovery. We also invite our leading ladies, with their beverage of choice, to join us for our Women in the Industry event, scheduled for Tuesday evening. We'll start our second day with a candid discussion with Alexander, Faeth, Weiss, and some surprise guests, and conclude the whole shindig with our Closing Network Happy Hour in classic CD/NLA style. Stay tuned!
Over the next few weeks, we'll share the latest details via social media and in both the NLA's and CD's weekly e-news as we inch closer to the event. Sponsorship opportunities are also still available; contact Chris Weiss at chris@chauffeurdriven.com for more information. Our affordable event pricing is tiered so that you can include your whole team. In a world of uncertainty, you can bet that there will be some pretty intense industry unity happening this November 17-18 online!
[09.23.20]