Dolphin Transportation recently announced the acquisition of SRQ Services located in Sarasota, Fla. SRQ is a market leader in luxury chauffeured transportation serving Sarasota and the Tampa area.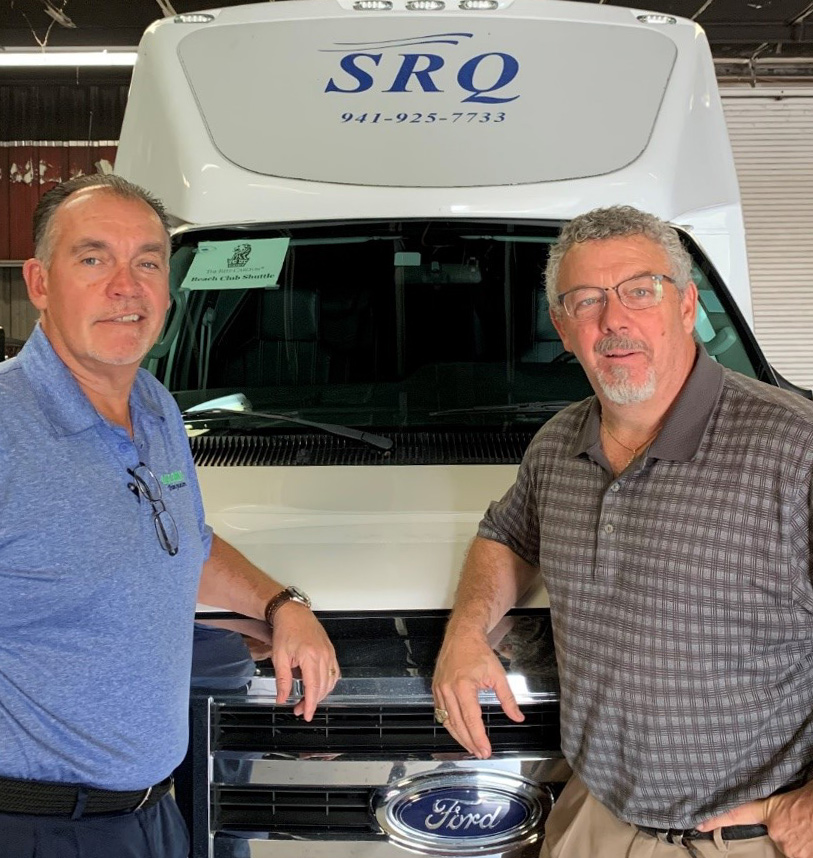 Dolphin Owners Tim Rose (left) and Fizz Papps
Fizz Papps and Tim Rose, owners of Dolphin Transportation, are excited to add SRQ Services and President Mike Robustelli and his team to the Dolphin family.
"Mike and his team have built a great brand in SRQ, and our goal will be to help expand on their success in the marketplace. We plan to do so by adding the Dolphin strength in the fleet and technology areas of the business to help take the company to the next level in transportation and tours," says Rose.
Robustelli and his family have been leaders in the travel and transportation business for many years, going back to Robustelli World Travel located in Stamford, Conn.
Since its inception in 2001, Naples-based Dolphin has become the largest owned fleet in Southwest Florida, consisting of over 100 vehicles, including ADA-compliant vehicles, sedans, SUVs, vans, minibuses, minicoaches, and full-size motorcoaches.
Visit dolphinnaples.com for more information.
[09.28.20]