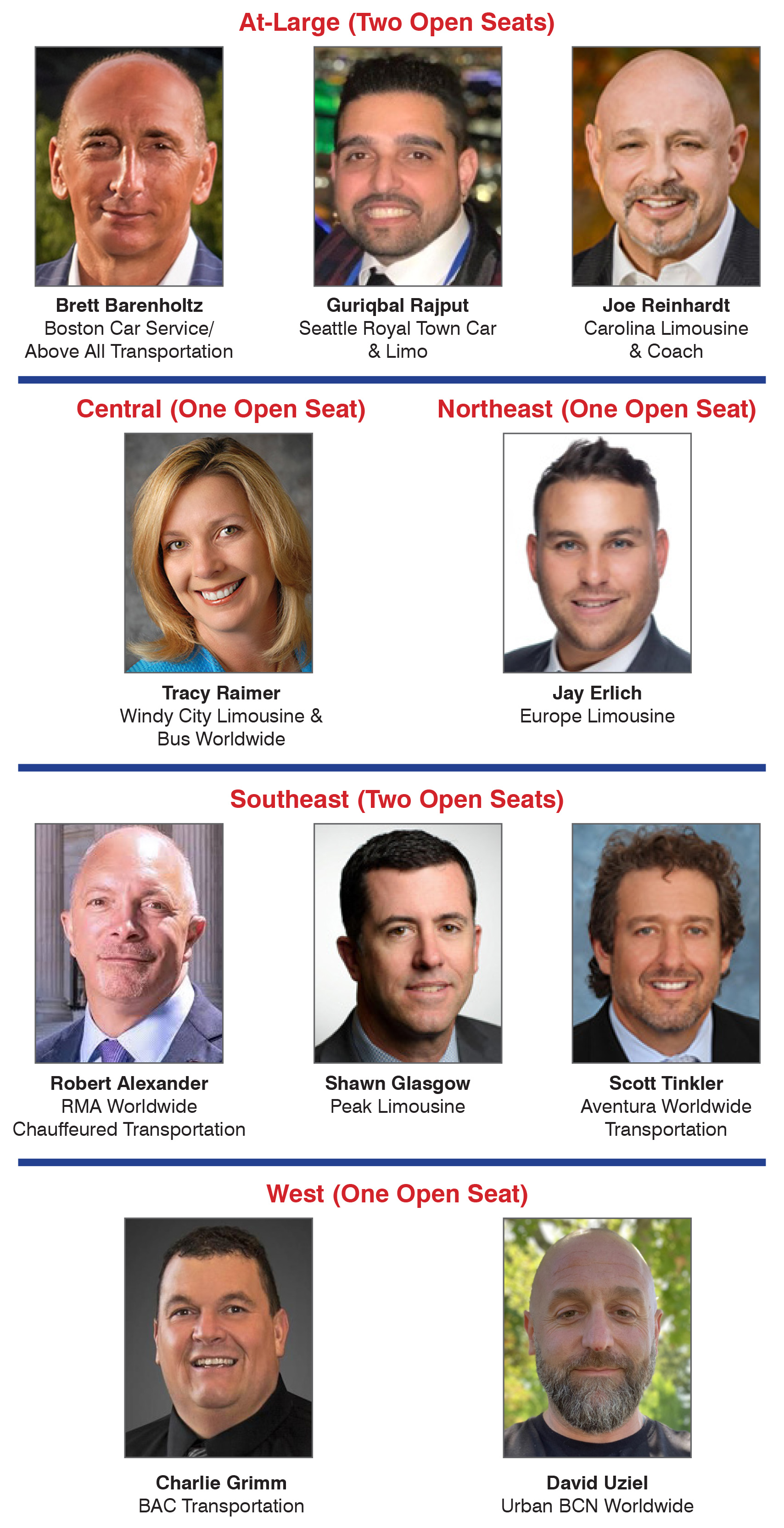 After calling for nominees for several of the association's open board seats, National Limousine Association (NLA) President Robert Alexander of RMA Worldwide announced on October 16 that the results are in. The winners of the election will serve for the 2021-2024 term.
The newly announced candidates are:
At-Large (two open seats): Brett Barenholtz of Above All Transportation/Boston Car Service/ETS, Guriqbal Rajput of Seattle Royal Town Car & Limo, and Joe Reinhardt of Carolina Limousine & Coach
Central (one open seat): Tracy Raimer of Windy City Limousine & Bus
Northeast (one open seat): Jay Erlich of Europe Limousine
Southeast (two open seats): Robert Alexander of RMA Worldwide, Shawn Glasgow of Peak Limousine, and Scott Tinkler of Aventura Worldwide
West (one open seat): Charlie Grimm of BAC Transportation and David Uziel of Urban BCN Worldwide

Alexander says that election information and instructions will be emailed soon to NLA members, so keep an eye on your inbox. Best of luck to all the candidates!
Visit limo.org for more information.
[10.20.20]