Have you seen the schedule for the CD/NLA Virtual? The full itinerary for our November 17-18 online event has a wealth of education and networking activities, and new speakers are being announced almost daily. Our CD/NLA Show Education Committee, co-chaired by Tracy Raimer of Windy City Limousine & Bus and Jason Sharenow of Broadway Elite Worldwide, has worked tirelessly to prepare a program to help attendees refocus, diversify, and reset their businesses.

"I am very excited for the upcoming virtual event. While we unfortunately won't be together in person, we will connect online on some of the most pressing topics facing our industry right now. Personally, I look forward to presenting a two-part seminar on long-term financial planning and forecasting. These sessions will take a deep dive into the 'here and now' as well as looking forward to the next 6-12 months and beyond," says Sharenow.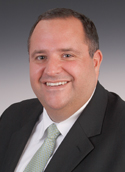 CD/NLA Show Education Committee Co-chair Jason Sharenow
While you're checking out our slate of sessions and activities, register today to take advantage of our early-bird rate in effect until Monday, November 2. So, with prices starting at $99 for NLA members and group discounts available, what are you waiting for? Register today before these discounted rates expire.
With your registration, you get access to the full schedule of content, including all educational sessions; networking activities like our Women in the Industry Event, Operator Mentoring Program, and after-hours entertainment cocktail hour; and exclusive Limo University curriculum. On Tuesday, November 17 at 1:00 p.m.ET, Limo U Founder Bill Faeth will be joined by a panel of experienced operators for Going Retail? Here's How 3 of the Industry's Best Are Doing It! Taking part in the discussion are Gary Arrington of 540 Party Bus, Josh Roman of Heaven on Wheels, and Ken Carter of Aadvanced Limousines. Then, at 4:15, Faeth will be joined by his Limo U colleague Chris Wharton for How to Do Social Media... Right! Creating Content People Actually Like. The duo will share secrets on creating memorable and marketable content on the newest social media platforms.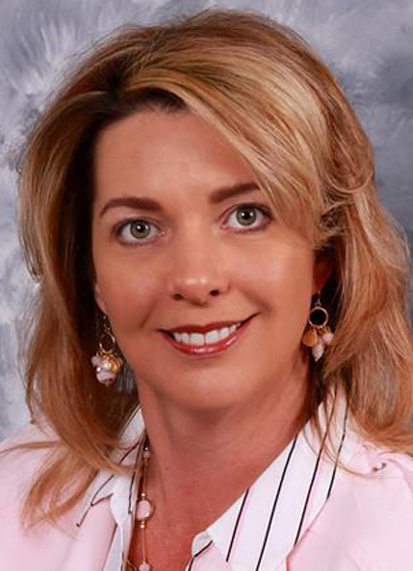 CD/NLA Show Education Committee Co-chair Tracy Raimer
Also at 1:00 on Tuesday, there will also be a mega session intended to help you expand your services and find new clients. Diversifying Your Offerings & Changing Your Mindset to Survive and Thrive will be broken into segments, each covering a different service offerings. Topics include non-emergency medical transport with Sharenow, Tom Arrighi of the A&A Metro Transportation, and Charlie Grimm of BAC Transportation; Department of Defense contracting with Erin Digioia of Windy City Limousine & Bus and Michelle Miller of Elite Coach Transportation; snowbird and elopement transfers with Nina Parson of Company Car & Limousine; employee shuttle services with Brett Barenholtz of Above All Transportation/Boston Car and Jeff Nyikos of Leros Point to Point/Royal Coachman; Amazon package delivery; and much more. This is an all-star session loaded with great opportunities that operators can jump on.
"We are excited to present on the DOD opportunities that are a little hidden gem for bus companies," says Miller. "Since operators have time on their hands, now is perfect to get the documents in place and tap into a market you have never had the opportunities to look into."
"We're looking forward to offering potential new ways to add additional revenue to your business, as well as guidance on who to target and where to market shuttle services," adds Nyikos.
Another in-depth forum for operators looking to save and generate cash by thinking outside the box is Tuesday's Unconventional Practices: Leaving Your Comfort Zone with moderator Andy Hernandez of CTA Worldwide and a panel of operators. This three-tiered discussion will include a section on insurance by Chad Peterson of Renee's Limousine, a look on shared services by Chad Casey of Casey Corporate Transportation, and a lesson on leveraging existing assets from Scott Woodruff of Majestic Limo & Coach and Ken Carter of Aadvanced Limousine.
"I was sick and tired of worrying not only about my insurance rates, but whether an insurance carrier would even be willing to provide a competitive quote to get my business. There has to be another way for our industry to reliably secure insurance that rewards us when we have great safety programs and minimal losses," says Peterson.
"Is the sky falling? Up is down and down is up it seems these days! With all the disruptions and uncertainties going forward what is one to do? This session will help you find answers from your fellow operators who are creating ways to survive during these unprecedented times," says Casey.
The CD/NLA Virtual would not be possible without the generosity of our sponsors. Many thanks to Platinum Sponsors Ford-Lincoln Limousine & Livery Vehicles and Lancer Insurance, Gold Sponsor Chosen Payments, and Silver Sponsor Curtis Gabriel. We thank you for your support of our event and the industry as a whole.
Visit cdnlavirtual.com for more information.
[10.28.20]