Global Business Travel Association (GBTA) Interim Executive Dave Hilfman recently announced that the association is launching a new campaign to stimulate business travel, as the $1.45T global industry continues to be impacted severely by the pandemic. According to the association, the GBTA #ReadySafeTravel initiative will focus and mobilize advocacy efforts to support the industry, ensure passenger and worker safety in ways meant to restore traveler and corporate confidence, and grow public awareness around the economic necessity of a thriving business travel industry.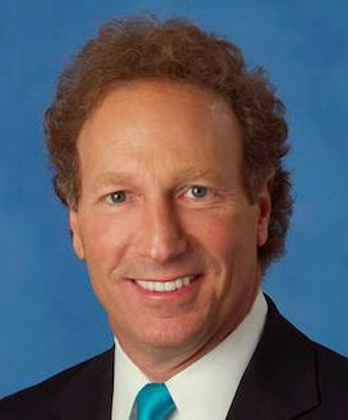 GBTA Interim Executive Director Dave Hilfman
"I have always been incredibly proud to work as part of the business travel community. … In 2020, during some extremely dark days for business travel, the people who make this industry our profession have refused to quit, because quitting is not an option. Together, we can and must continue to get this industry we love ready and safe for the upcoming return to business travel," said Hilfman in a letter to members.
According to the letter, the campaign will target specific areas:
Advocacy: The #ReadySafeTravel initiative will offer more than 9,000 GBTA member professionals worldwide the opportunity to help the association advocate for everything the industry needs to save jobs and get back on the road to travel—as soon as that can be safely accomplished.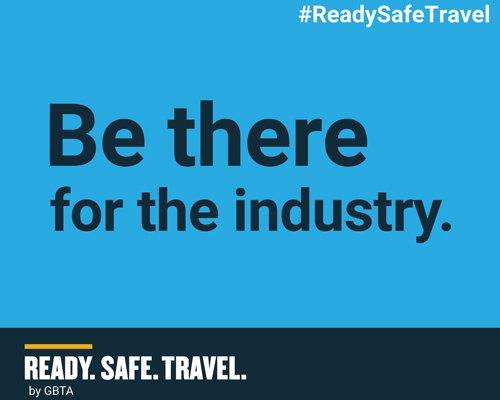 Education: Since the onset of the pandemic, GBTA has consistently worked in North America and Europe to increase rapid testing efforts, reduce travel quarantines, and establish reciprocal open borders to stimulate a return to business travel, all of which will be accelerated with this campaign.
Data: The initiative will offer data, talking, points and storytelling opportunities meant to make the business travel tale top of mind for the public, industry peers, thought leaders, and elected officials.
Behind the scenes and on the front lines, GBTA has been fighting globally for the safe return of the corporate travel industry. Since the beginning of the pandemic, the association has been polling members worldwide to provide a snapshot of what is happening and what can be expected for the future. In its most recent poll, the association found that corporate professionals are eager to once again travel, and will likely restart in early 2021. Increased safety measures, a vaccine, and reduction of restrictions have all been cited as impediments to business travel.
Full resources for the #ReadySafeTravel initiative are available here.
Visit gbta.org for more information.
[11.02.20]