Can you believe the CD/NLA Virtual is just two weeks away? It's been too long since the industry has gotten together for some much-needed education, networking, and camaraderie. While this event is a bit different than our usual autumn show—OK, it's much different—we're confident that the CD/NLA team has put together an event that will provide valuable takeaway to keep you and your business on track as you look toward 2021 and beyond. Special thanks to the CD/NLA Show Education Committee, co-chaired by Tracy Raimer of Windy City Limousine & Bus and Jason Sharenow of Broadway Elite Worldwide, for their hard work to bring you the best of the CD/NLA Show experience in a format to meet the challenges of the times.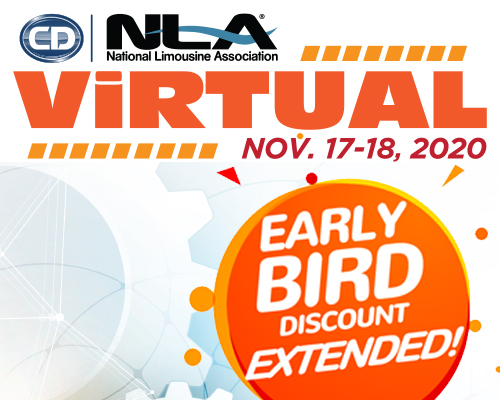 We know there are events that operators look forward to attending each year at our shows. So, with that in mind, we're thrilled to bring you one of the most popular events to you again. Ladies, mark your calendars—the Women in the Industry returns on Tuesday, November 17, at 5:30 p.m. (all times are ET) with a session entitled Empowering Your Life for What's Next. Award-winning presenter Mary Crafts—who describes herself as a "bad ass woman with purpose, grace, and grit"—will be joined by moderators Tracy Raimer and Nancy Vargas of DH2 Chauffeured Transportation to address the truth that what worked for you before will no longer serve you in the world ahead. Crafts will share the steps to release the fears that hold you bound while empowering your life to limitless possibilities.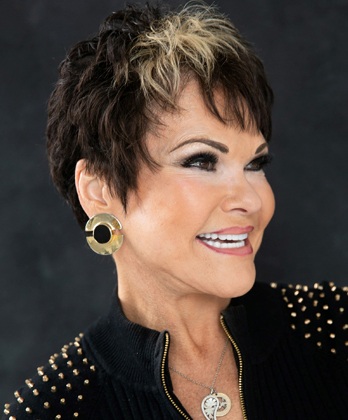 Mary Crafts will speak at the Women in the Industry event
Then, following the session at 6:30, we are hosting a Bonus Networking Hour—powered by the Women's Leadership Council—that's limited to the first 100 attendees to RSVP. Members from the NLA Women's Leadership Council will moderate small groups in Zoom to discuss Crafts' presentation, work/life balance during the pandemic, and more. To RSVP to the Networking Hour, just click the checkbox in the registration form found at our show webpage. While you're there, take a peek at some of our other relevant and timely sessions.
To say the past few months have been stressful is an understatement of mammoth proportions. So, on Wednesday, November 18, from 2:45 p.m.-4:00 p.m., we're offering a session that will help you deal with the often-overwhelming stress we've all been facing. Mental Wellness: Being Kind to Yourself & Others and Making Healthy Choices is an informative presentation on mental and physical health specifically targeted for business owners. Corporate Coach Barbara Burgess from the Wright Foundation will be joined by Mark Kini of Boston Chauffeur and moderator Robyn Goldenberg of Strategy Leaders to offer practical action steps for mental and physical well-being that you can apply in work and in life. You are not alone.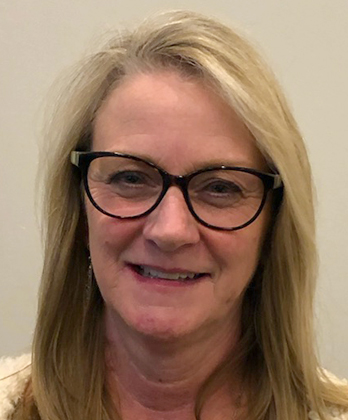 Danielle Smith of the FMCSA
One of the most daunting aspects of the luxury ground transportation industry is keeping up with the various local, state, and federal regulations. On Wednesday at 4:15 p.m., Federal Motor Carrier Safety Administration (FMCSA) Transportation Specialist Danielle Smith offers a must-watch presentation to give you the ins and outs on bringing back drivers, reinstating vehicles, and keeping your transportation business in tip-top compliance with existing and new 2020 regulations for a year that's anything but regular. Don't let your company's standards slip due to a slowdown.
We've extended our Early Bird rates until Friday, November 6. With prices starting at just $99, and group discounts available you're not going to want miss this offer. As always, special thanks to Platinum Sponsors Ford-Lincoln Limousine & Livery Vehicles and Lancer Insurance, Gold Sponsor Chosen Payments, and Silver Sponsors Curtis Gabriel and Cadillac.
Visit cdnlavirtual.com for more information.
[11.04.20]