Regulators, policymakers, and transportation experts from around the world convened—virtually—for 33rd annual International Association of Transportation Regulators (IATR) conference in late October. The four-day event, themed Resilient Regulation! and hosted by IATR President Matt Daus of Windels Marx, had sessions dedicated to all areas of transportation and featured dozens of speakers. The conference also included several IATR committee meetings.

Regulators are facing unprecedented challenges to balance both the obstacles of safe practices during a global pandemic and setting policies and trends for the rapidly evolving state of transportation that includes everything from non-emergency medical transportation and taxis to scooters and the advent of driverless and electric vehicles. The shift in transportation is a trend happening all over the world, but in the U.S. is being driven by states like California and New York. Despite COVID commanding headlines, climate change is still a major focus of concerned regulators hoping to tamp it down with greener policies and forward-thinking technology that has less of an impact.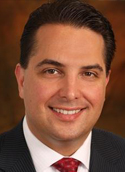 Matt Daus of Windels Marx
California's AB5 and Prop 22—which is on the ballot and was crafted with assistance from Uber, Lyft, and Postmates—was also a major topic where several speakers, including Ira Goldstein of the N.Y. Black Car Fund, explored the merits of the proposition and how it would impact the competing factions. Prop 22 aims to carve out a special exception for said companies so that the burdens of the strengthened worker classification test does not apply to them and allows them to continue working with independent contractors. Awaiting the final results of the election.
We'll have more information about the robust online event in the next issue of Chauffeur Driven.
Next up, Daus will be part of a panel discussion called What Does Safe Transportation for the 50+ Look Like Now?, a webcast produced by AARP Online Learning and scheduled for Thursday, 11/5 at 3:00 PM ET. Register for the event here.
Visit iatr.global for more information about IATR.
[11.03.20]