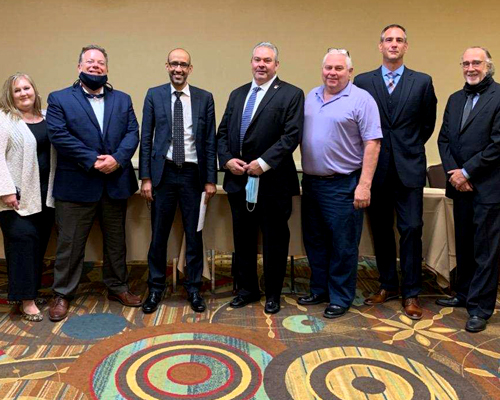 Newly elected VLA Board
The Virginia Limousine Association (VLA) has reported that they are back in action. On November 9, the association held a membership meeting at the Holiday Inn Chantilly Expo Center in Chantilly, Va. Operators and vendors from throughout Virginia and Maryland were in attendance for the event, which included plenty of industry discussion and the election of its new Board of Directors.
The new VLA Board includes:
President: Bill Kerr of Camryn Executive Transportation
Vice President: Paul Walsh of Superior Executive Transportation
Treasurer: Hope Newcomb of James Limousine
Secretary: Glenn Stafford of Love Limousine  
Sergeant of Arms: Antoine Dagner of Ambassador Limousine
With Walsh taking a new role, the VLA membership was quick to show their appreciation for the hard work and support the long-time president demonstrated over the years.
"We would also add our heartfelt thanks to outgoing President Paul Walsh who has led the VLA these past few years. His tireless efforts on behalf of the industry in Virginia, such as serving on task forces and reaching out to various legislators, have produced many positive results," says Stafford.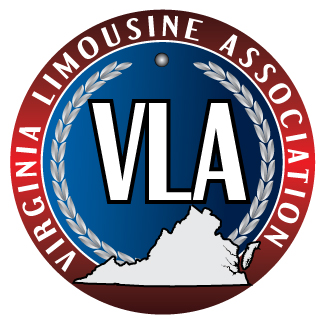 During the meeting, the VLA Board confirmed plans to temporarily eliminate dues for all legal luxury ground transportation companies that operate within the commonwealth. 
Every four years, the Presidential inauguration means cars on the road for Virginia/Maryland area operators, so it goes without saying that planning for January's big event was a chief topic at the meeting. While it's uncertain what effect the pandemic will have on the festivities, the association is planning ahead in anticipation for the event. The association also discussed plans for the upcoming Richmond Tacky Lights tour, an annual tradition that attracts visitors from all over the region who are eager for some illuminated Christmas cheer.
And, with the holidays on their mind, the VLA announced that they will host their annual holiday party on December 1 at Ristorante Renato in Fredericksburg, Va.
Visit virginialimousineassociation.org for more information.
[11.10.20]