The motorcoach industry asked for $10 billion, was told $8 billion was doable, and ended up with $2 billion when the latest COVID relief package finally passed this past Sunday.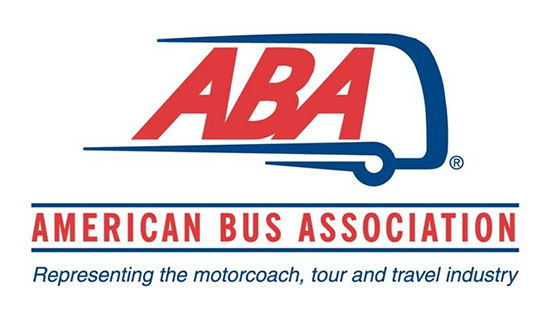 The industry has been hit especially hard, with most estimates of trips at just 10-20 percent of 2019 numbers. As such, both the American Bus Association (ABA) and United Motorcoach Association (UMA) have been burning up phone lines and inboxes to keep Congress informed of the tremendous impact that COVID has had, and to request aid through two bills called the Coronavirus Economic Relief for Transportation Services (CERTS) Act. Among the numerous industry-specific bills floating around in both chambers, the CERTS Act enjoyed the broadest bicameral support of any other bill.
Since March 2020, the motorcoach industry has been decimated, with more than 80,000 of the 100,000 jobs lost and the industry operating at 10 percent of 2019 levels. Financial institutions have predicted without federal government relief aid, the industry could see more than 40 percent of the 3,000 businesses—mostly multigenerational family companies—permanently shut down.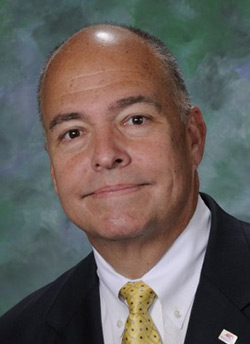 ABA President Peter Pantuso
A statement from ABA President & CEO Peter Pantuso:
"It is truly disappointing and shocking that once again Congressional leaders have failed to provide adequate funding for the motorcoach industry. The private motorcoach industry has been the only form of passenger transportation ignored by Congress over the past 10 months of the pandemic. But with 61 Senators and more than 270 Representatives supporting a funding ask [CERTS Act], we had strong hope the funding would be included in this final COVID package. To see these monies that were finally designated to save this essential industry now diverted to prop up highway projects suffering due to low gas tax revenue is simply tragically ironic given that motorcoaches are the only public passenger transportation mode that still pays these fuel taxes.
"This industry has been hanging on by a thread since March. So many hardworking and talented employees have been furloughed and will most likely be permanently unemployed because Congress does not see the value of our industry. I would say that the 600 million passengers we transport annually would disagree, not to mention all the people who relied on us for relief when hurricanes hit and wildfires raged in the west. This industry has repeatedly been there in times of great need for this country, for every citizen, and now when we need help, our leaders have abandoned us.
"President-elect Biden and other Congressional offices, as well as economists, have said a major stimulus of up to $4 trillion is needed to save the economy and that Congress and the new Administration will need another stimulus bill soon. We look forward to working with the new Administration and Congress to ensure this essential industry is not left behind again and will be there to help this country recover."
A statement from UMA President & CEO Larry Killingsworth:
"I write to you today incredibly proud of our industry's advocacy efforts through unprecedented hardship that began in March. I know that our funding ending up at $2 billion after this hard-fought battle is disappointing. You all deserved more. And you needed it a lot sooner.
"But with the Congressional agreement to provide $2 billion in specific economic relief to our industry, we mark the end of the first leg of what is an ongoing journey to bring our industry back. Through all of this, the optimism, team work, and boundless commitment of our members and industry friends has been nothing short of inspiring. Did you know we could be so strong?
"What transit unions, airlines, and Amtrak did with big money, our motorcoach family did with personal emails, calls, and letters to Congress. You gained the attention of local and national media, and marshaled the power of email and social media networks to supercharge our efforts to hit the email inboxes of Congressional leaders. You built important relationships with your elected officials. During a time when our nation's politics were at the heights of division, the CERTS Act brought together both parties, in both houses of Congress, with more than 60 percent support.
"There is more than enough reason to be proud of our efforts, but so much still needs to be done with great immediacy. As a group, we must temper our disappointment with resolve to move forward.
"We do have numerous tools at our disposal in this new bill and beyond, as Congress signals that this is just a down payment on a larger bill to come, [including a second round of PPP, EIDL, Employee Retention Tax Credit, and the new CERTS Program Launch.]
"Let us resolve to keep working together once the 117th Congress convenes and to build upon the foundations we have put in place, so our industry emerges even stronger in the future."
UMA has scheduled a special Town Hall session for this Wednesday, December 23, at 2 p.m. ET. Registration is required here.
For more information about ABA, visit buses.org. Visit uma.org for more information about UMA.
[12.21.20]