The American Bus Association (ABA) recently released a statement after seeing that the motorcoach industry was once again left out of the latest Congressional COVID relief package draft, despite the vital role the industry plays in a diverse multi-modal society. Negotiations are ongoing in both houses of Congress, although a final bill isn't expected to pass until March, and may be passed along partisan lines.
"Once again Congress has left out transportation sectors integral to multimodal America—and a sector clearly in need of help for survival," said ABA President & CEO Peter Pantuso. "This draft goes against what President Biden has said about ensuring all American have access to affordable transportation. The motorcoach industry, and our passengers, span all socio-economic and demographic groups that define America. From rural America to the intercity, buses go everywhere and serve everyone, safely, affordably, and efficiently, while remaining one of the greenest forms of transportation. Considering the importance of social equity and addressing climate change in this day and age, it's incredible for Congress to once again overlook the motorcoach industry."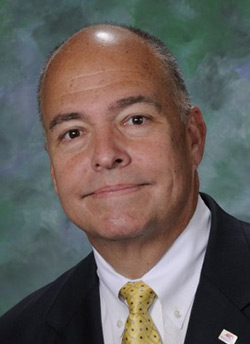 ABA President & CEO Peter Pantuso
The association, along with the industry, did score a win with the $2 billion CERTS Act being included in the stimulus bill that was passed in late December 2020, which saw an impressive and unprecedented push by members of the industry and other associations including the United Motorcoach Association. However, the program is weeks away from accepting applications, and the industry has endured almost a year without direct assistance beyond the Paycheck Protection Program and Economic Injury Disaster Loan through the SBA.
Since the COVID pandemic hit a year ago, the private motorcoach industry has been decimated. The industry went from generating $15 billion in 2019 to $2.6 billion in 2020. Nearly 80 percent of the industry's workforce has been and continues to be furloughed.
Visit buses.org for more information.
[02.09.21]