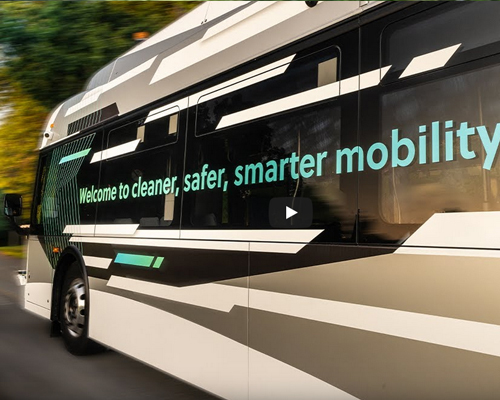 Motorcoach manufacturer New Flyer recently unveiled the Xcelsior AV, an electric and autonomous model bus that is being marked toward transit systems that can offer a pre-programmed, geofenced route. The company worked with its technology partner Robotic Research to develop the project.
This debut coincides with a recent executive order signed by President Joe Biden to mitigate climate change by strongly suggesting the federal government only purchase zero-emissions vehicles in the future. Although the two are not directly related, it does demonstrate the market shift for both the manufacturer and the Biden administration to protect the environment.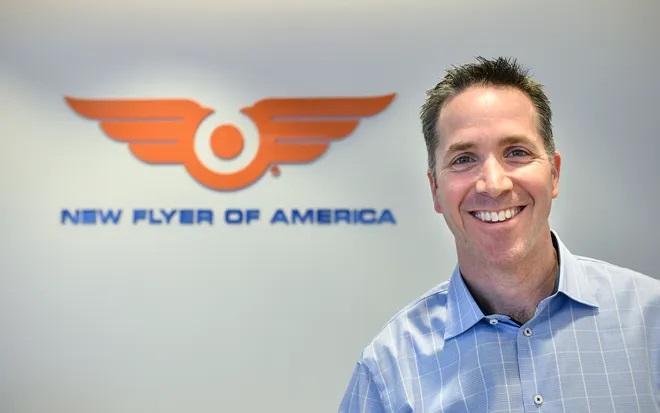 New Flyer President Chris Stoddart
The bus is rated at an SAE level 4, which means that no human intervention is required, but can override the system if needed—and is the level where most ridesharing vehicles are expected to operate for now. The technology is also able to problem-solve—to apply a human term—in case of system failure.
In 2020, New Flyer also worked with the Connecticut Department of Transportation to launch three automated Xcelsior CHARGE heavy-duty transit buses for an automated driving demonstration. The project was funded by the Federal Transit Administration's Integrated Mobility Innovation program.
"Our Xcelsior AV represents the anticipated future of safety in public transit and the latest leap forward for New Flyer," said New Flyer President Chris Stoddart told Clean Technica. "We committed to building an automated transit bus and within five years, (and) we've delivered an industry-changing vehicle. The technology is real and it's here … together with Robotic Research, we are leading clean, accessible, reliable mobility that's safer for all."
To see the Xcelsior AV in action, a video is available on its Youtube channel.
Visit newflyer.com for more information.
[02.09.21]