Travelers get a bit of reprieve as the Department of Homeland Security has again extended the deadline for its REAL ID requirement, an enhanced identification card (typically a driver's license) issued through your local DMV for the purposes of domestic air travel. Those who choose not to get the REAL ID will need to use a valid U.S. passport or another federally approved ID at airport security checkpoints instead.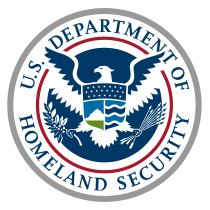 Department of Homeland Security (DHS) Secretary Alejandro Mayorkas made the announcement in late April 2021 that the REAL ID full enforcement date would be pushed back by 19 months, from October 1, 2021 to May 3, 2023, due to circumstances resulting from the ongoing pandemic. This is the second COVID-related delay, which was originally scheduled for October 2020.
"As our country continues to recover from the COVID-19 pandemic, extending the REAL ID full enforcement deadline will give states needed time to reopen their driver's licensing operations and ensure their residents can obtain a REAL ID-compliant license or identification card," said Mayorkas in the DHS press release.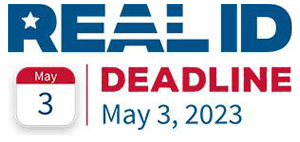 DHS reports that currently only 43 percent of all state-issued driver's licenses and identification cards are currently REAL ID-compliant. Driver's licenses that are compliant are denoted with a star in the upper right-hand corner. The process to get the ID varies by state, but do require additional proof of identity to be issued. You can check for your state's requirements here.
The U.S. Travel Association applauded the postponed enforcement to 2023, noting that the enforcement may hinder the travel sector's recovery.
"Extending the REAL ID deadline is the right move, and we're grateful to DHS for heeding the evidence and the calls from our industry," said U.S. Travel Association Executive Vice President for Public Affairs and Policy Tori Emerson Barnes. "Getting to REAL ID compliance on time was already going to be a challenge before COVID shut down DMVs for extended periods. Significant travel disruption was likely if the deadline were allowed to hit, which the U.S. economy can't afford after a $500 billion decline in travel spending last year and millions of travel jobs lost to the pandemic."
Visit dhs.gov/real-id for more information.
[05.03.21]