Update 6.9.21: The Centers for Disease Control and Prevention released updated guidance on international travel this week. To view their recommendations for traveling to specific countries (based on infection and death rates from COVID), click here.
Vaccination rates have been skyrocketing in both the US and UK, with at least 40 percent of the overall population inoculated in both countries (rates are even greater for adults), yet air travel restrictions and COVID quarantine mandates still remain in place between the nations. Due to the filtration process on flights where the cabin's air is recycled every two to four minutes and run through HEPA filters, air travel has among the lowest rates of COVID transmissibility, especially when passengers are also wearing masks. Infections and deaths from COVID have been rapidly declining in the past few months.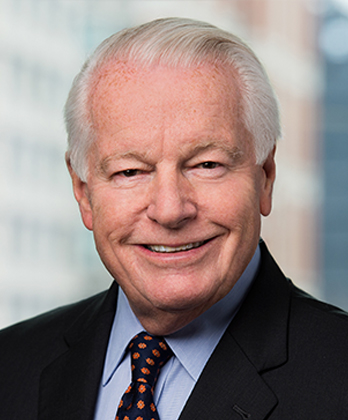 U.S. Travel Association President and CEO Roger Dow
The CEOs of the major airlines that offer service to the UK and US—American Airlines, British Airways, Delta Air Lines, JetBlue, United Airlines, and Virgin Atlantic—have taken their case to the airwaves. Heathrow CEO John Holland-Kaye and U.S. Travel Association President and CEO Roger Dow were also among the leaders joining the meeting. Just ahead of the G7, where both President Joe Biden and Prime Minister Boris Johnson will be meeting later this week, the CEOs cited the costs associated with the yearlong stoppage and pleaded for the policies to be amended in line with the positive COVID news—hoping to avoid another "lost" and financially devastating travel season. Domestic travel in the respective countries has been strongly rebounding.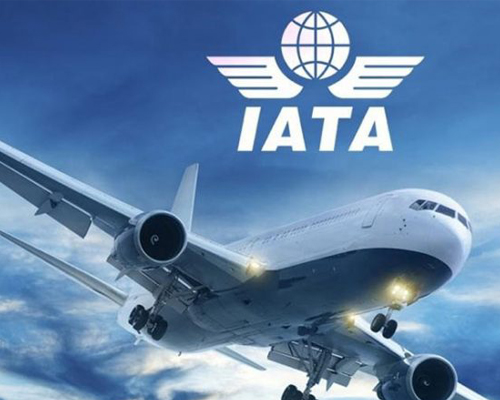 "Throughout the pandemic, experts have encouraged governments, businesses, and the public to follow the science. United and other airlines have done just that and implemented the necessary safety protocols to confidently reopen key international routes like the air corridor between our two countries. Programs like the trials of COVID-free flights between Newark and Heathrow and the US Department of Defense air filtration study conducted on board United aircraft not only contributed to the body of scientific knowledge, they have demonstrated the near non-existent rates of viral transmission aboard an aircraft. And now, through mobile app, travelers can upload verified test results and vaccine records before international travel. All this with the successful leadership of vaccination efforts by both governments, no interests are served by delaying re-opening of these essential air routes any longer," said United Airlines CEO Scott Kirby.
"The millions of travel-supported US jobs lost to the pandemic cannot be replaced without the return of international visitors, and the UK is our number one overseas travel market. Advancing a science-driven approach to restart international travel is crucial, and a US-UK corridor is a logical place to start because of the two countries' excellent records on vaccinations and declining infections, as well as their strong relationship," said U.S. Travel Association President and CEO Roger Dow.
Of course, amending regulations presents new problems as proof of vaccinations becomes the gold standard in lifting these mandates, and airlines and airports struggle with protocols. As such, the International Air Transport Association (IATA) warned of potential airport chaos unless governments move quickly to adopt digital processes to manage travel health credentials (COVID testing and vaccine certificates) and other COVID measures.
According to data collected by IATA, passengers spent about 1.5 hours on average in travel processes for every journey (from check-in to customs to baggage claim) prior to COVID. New data indicates that airport processing times have increased to more than 3 hours during peak time with travel volumes at only about 30 percent of pre-COVID levels; the most severe increases have been felt at check-in and border control where this paperwork is checked. Without mitigating circumstances and streamlining the process, the IATA projects that travelers could spend upwards of more than 5 hours at 75 percent pre-COVID capacity or more than 8 hours at 100 percent pre-COVID capacity—just at the airport alone.
IATA is calling for universal digital solution—namely with so-called digital passports—to clear the bottleneck and "prevent chaos."
"Without an automated solution for COVID-19 checks, we can see the potential for significant airport disruptions on the horizon. Already, average passenger processing and waiting times have doubled from what they were pre-crisis during peak time—reaching an unacceptable three hours. And that is with many airports deploying pre-crisis level staffing for a small fraction of pre-crisis volumes. We must automate the checking of vaccine and test certificates before traffic ramps up. The technical solutions exist. But governments must agree to digital certificate standards and align processes to accept them. And they must act fast," said IATA Director General Willie Walsh.
Further, he said that an agreement (on a unified digital passport) between the G7 nations was critical as it would "cover nearly one-third of all travelers." The G7 comprises Canada, France, Germany, Italy, Japan, the UK, and the US.
The 47th G7 Summit takes place this week in Cornwall, England.
[06.08.21]