We're less than six weeks away from our first in-person CD/NLA Show since February 2020 (ah, the good ol' days…), and there's a ton more on this schedule than just getting together again with longtime friends and colleagues. The halls of the Gaylord Texan (just outside of Dallas and mere minutes from DFW Airport) will be buzzing with first-class and up-to-the-minute education this October 10-13, as we all figure out what the transportation landscape will look like in the coming months and years. Thanks to all our sponsors, including Title Sponsor Ford-Lincoln Limousine & Livery Vehicles, for making this event possible.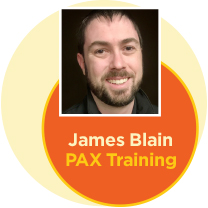 There's a lot to be excited about! Operators in our industry are resilient and have been finding new opportunities to keep their fleets moving and offices humming along. If you're having trouble finding quality staff like most small businesses right now, we have a great session for you. James Blain of Pax Training will offer a new way to look at recruitment with Finding & Hiring Chauffeurs in Challenging Times on Sunday, October 10. Let's be honest: There are a number of reasons why employees are being picky right now, but the good news is, with a handful of tweaks, you can attract the right candidates to your job openings and fill your team with dedicated and loyal people. Blain will do a deep dive into the psychology behind hiring (yep, there is a science to it), and how the best and most successful companies in any field find long-term talent. This is a can't-miss session.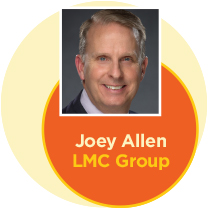 Speaking of attracting talent, have you considered how you're perceived by prospective and current employees? Are you too busy "managing" that you aren't cultivating a crew of leaders? Having trouble letting others take on critical responsibilities? This is the session for you! Joey Allen of The LMC Groups will host Micromanagement Is Not Management on Sunday, October 10. He'll help you to identify the key people to delegate important tasks to, which will lead to great efficiency and a healthier company overall. Most of all, you'll inspire your team to be leaders, challenge everyone to do what they do best, and build an environment with greater job satisfaction. Worried that you're stuck in a micromanagement rut yourself? This seminar can help with that, too.

Of course, our schedule would be incomplete without addressing how the business climate has changed in the past 18 months. But before you run away screaming at the mention of the "C" word, this seminar, Lessons Learned From the Pandemic, is all about the positive progress we made, the ideas we tried, the processes we dug into and reshaped, and the benefits that the slowdown gave us all. Our engaging roundtable of speakers includes Matthew Johnston of AJL International, Tracy Raimer of Windy City Limousine & Bus, and Douglas Schwartz of Executive Limousine, who will share their trials and tribulations that tested their resolve and strengthened their companies. This is an interactive session, so you'll get a chance to offer your ideas too.
These are just a few of the sessions we have slated for you this October 10-13 in Texas. If you haven't checked out our updated website, which has the full schedule, information about our Operator Mentoring Program (registration required) and Affiliate Central Forum, and a roster of our exhibitors (including our most current floor plan), head to cdnlashow.com now for all the details. Of course, if you haven't registered or booked your room yet, giddy on up to our website so you don't miss out on the industry's biggest in-person event of the year. See you in October!
[09.01.21]