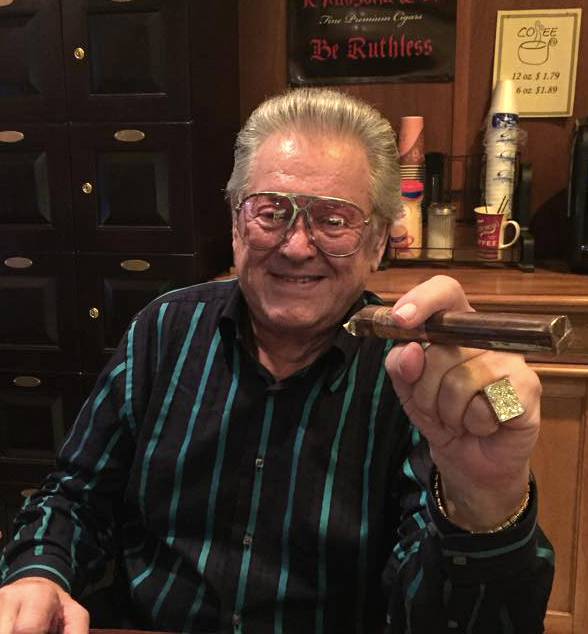 Nikko Assolin enjoying one of his favorite vices: a fine cigar
Nikko's Worldwide Limousine founder Nikko Assolin died on September 1, 2021, due to complications from COVID. He was 79.
An industry icon—equally known for his business savvy and personal style—Assolin founded Nikko's Luxury Limousines in 1982 with his late wife Linda (1951-2014) after he had been in the hotel business for 15 years, including time spent as VP operations of Holiday Inn. By 1986, the company had 15 stretches, and in 1995, as Houston's nightlife was in decline, Nikko bought a corporate-based transportation company, which has since been the framework for Nikko's Worldwide. Today the company has offices in Houston and Austin, and is considered one of the most respected operations in Texas.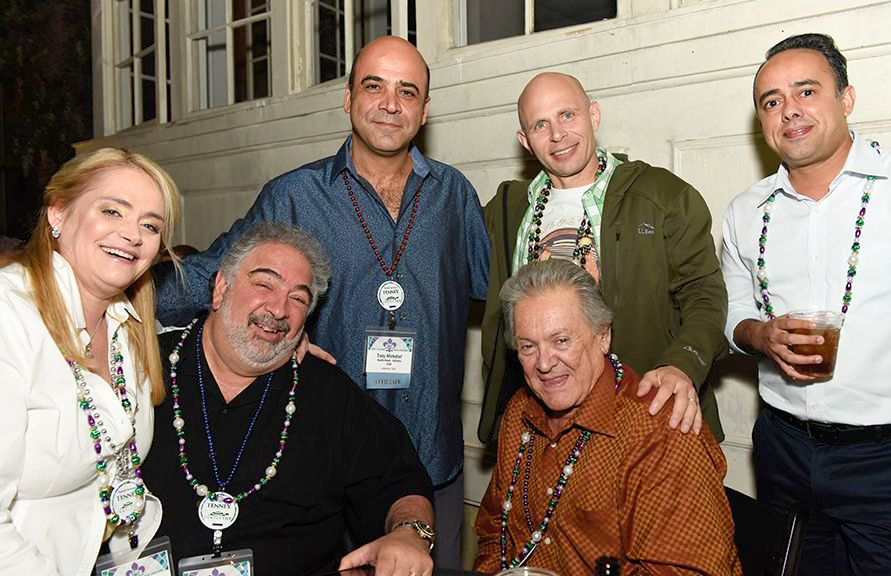 Nikko (bottom right) with friends at an industry event
"My father is well-known and loved by everyone I meet in the industry," said son Matt Assolin, in a profile for Chauffeur Driven. "There have been times I couldn't make an event, so we'd send Nikko and all I hear from my friends is that he was the center of attention."
In recent years, with Matt taking over much of the workload at the company, Nikko enjoyed dinner with friends and spending time with the next generation of Assolins. He remained a well-loved fixture at industry events, always willing to share a fine cigar with friends and colleagues.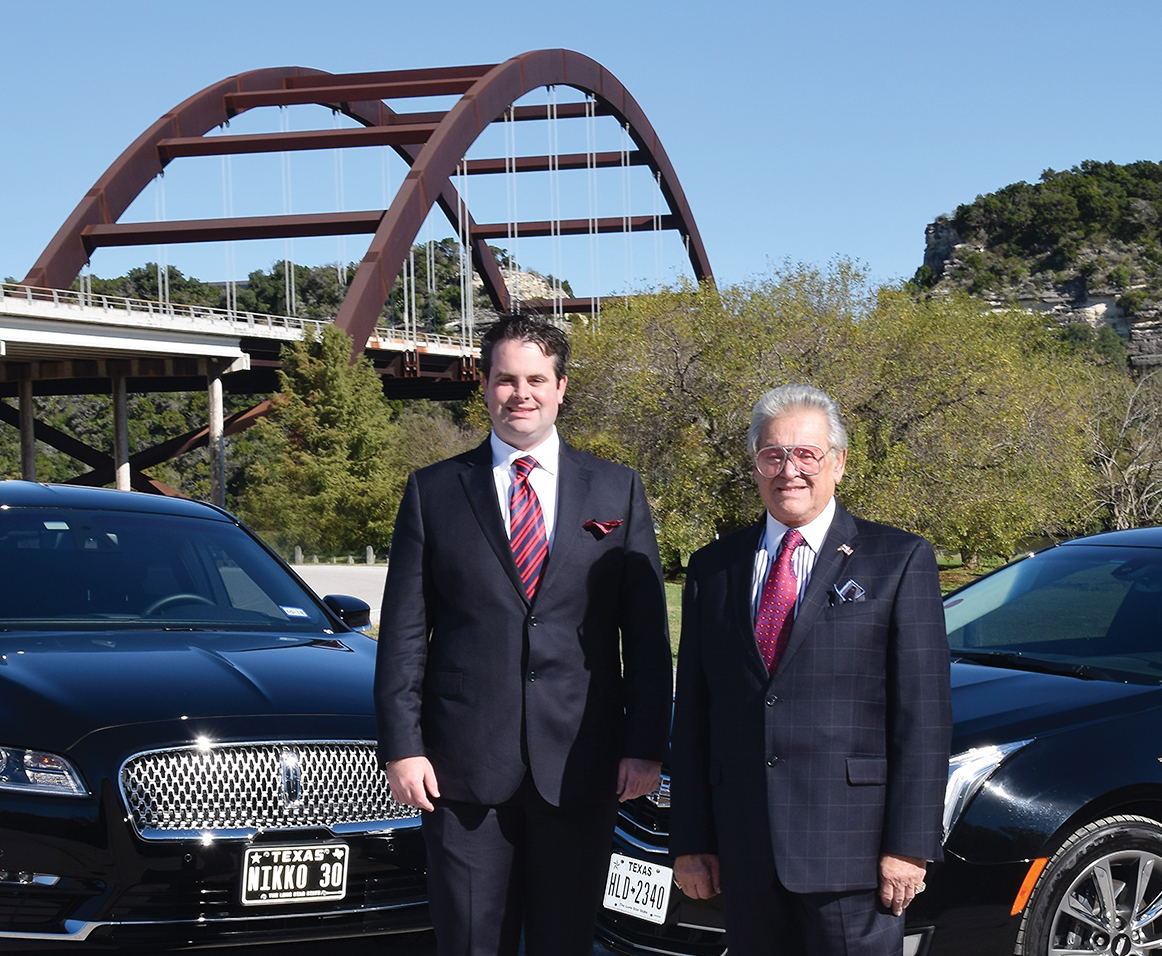 Matt and Nikko (right) Assolin of Nikko's Worldwide Chauffeured Services pictured in a Chauffeur Driven profile (February 2017)
Details concerning a Celebration of Life are forthcoming.
He is survived by his son Matt, daughter-in-law Xochitl, and two grandchildren.
The staff at Chauffeur Driven sends our condolences to the entire Assolin family on their loss.
Some condolences via Facebook:
"[Nikko] lived life to the fullest. He had a great sense of humor and always enjoyed having a good time. I'll miss seeing him at the shows." – Jeff Nyikos, CEO of Leros Point to Point/Royal Coachman
"Nikko was a great guy and was very helpful to me when I first started in the limo industry ... great to talk to and very knowledgeable. A true Houston icon in the industry." – Renzo Ormsbee, Founder of Elite Worldwide Transportation
[09.07.21]