The National Limousine Association (NLA) has announced that they are once again offering their scholarship program for the 2022 CD/NLA Show in Las Vegas. This program is designed to afford 10 first-time operators the opportunity to attend the show at the Paris Hotel Las Vegas on March 27-30.
The scholarship includes:
One full show pass to the 2022 CD/NLA Show in Las Vegas ($375)
Three paid nights at host hotel, Paris Hotel Las Vegas ($600)
One-year NLA membership if scholarship winner is not currently an NLA member ($450+)
Networking and education to grow your business (Priceless!)
In addition to the valuable package above, scholarship winners will get first-hand advice and support from the NLA Board and Scholarship Committee to help them make the most out of their first show experience.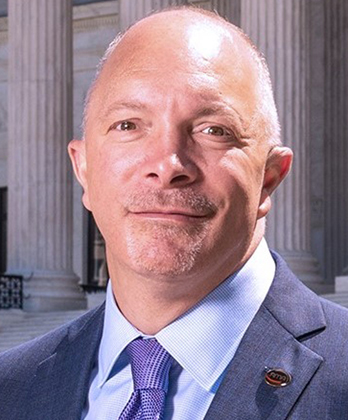 NLA President Robert Alexander of RMA Worldwide
"I, like so many operators, remember how intimidating and overwhelming your first show can be and we are happy to be able to help new attendees dive right into the unmatched networking and educational opportunities the show has to offer," says NLA President Robert Alexander of RMA Worldwide.
If you are interested in learning more and applying, click to review the eligibility requirements, application, and more. The application period will close at 8:00 p.m. ET on Thursday, February 10, so be sure to get your application in on time to be considered.
The NLA also wishes to acknowledge the hard work of the Scholarship Committee, including co-chairs Kevin Illingworth of Classique Limousines and Joe Reinhardt of Carolina Limousine & Coach, as well as Faith Glasgow of Peak Limo, Karl Guenther of Statement Limousine, Kevin Mullane of Silver Oak Transportation, and Dave Uziel of Urban Worldwide. Their efforts in spearheading this important program have made it possible.
Visit limo.org for more information.
[01.10.22]