If you've ever wanted to immerse yourself in the one-of-a-kind vibe of Miami Beach but never made the trip (or are eager to return), now is your chance. The Chauffeur Driven Executive Retreat this June 12-14 is a perfect opportunity to get to know the world-famous South Beach area firsthand, but also get scores of professional insights that you can immediately apply to your business.
With your all-inclusive pass, you'll not only receive two full days of intensive educational sessions, our Beach Olympics team-building event, and unmatched networking, but you'll also be well fed with our breakfasts and lunches on Monday and Tuesday as well as two private dinner events. On Sunday night, we'll be oceanfront for our dinner party at the Loews featuring the tantalizing flavors of Havana and an open bar. Then on Monday evening, you'll be whisked away over the waters as you join us on the Biscayne Lady Yacht for dinner and open bar with stunning views of the Miami skyline. Further, this one-time admission gets you a guided tour through the legendary Wynwood Walls Graffiti Art Museum—with some built-in time for lounging by the pool or beach too. When it comes to planning a perfect South Beach experience, Chauffeur Driven has it covered.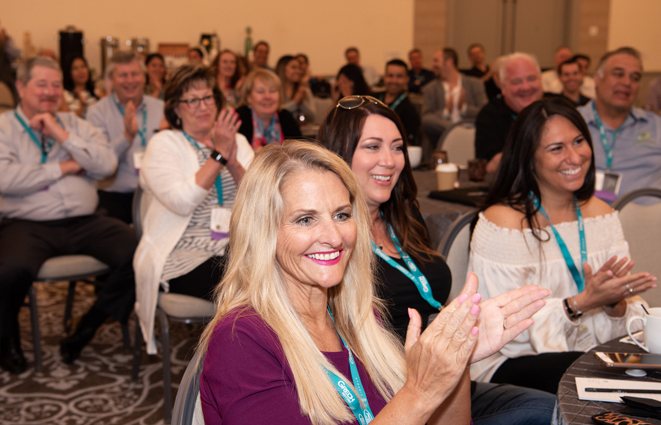 Until May 15, we're offering early-bird pricing of $799 for this highly anticipated event—that's $100 off our standard admission price. We've also managed to score an amazing room block for $289/night for the duration of our retreat; that's almost half off the regular rate.
In last week's enews, we shared a bit about our M&A super session planned for Tuesday, June 13. But that's not the only session we have in store for that day.
Finding and recruiting chauffeurs and CDL drivers has been among the industry's leading challenges since long before COVID became part of the national conversation. One thing is clear: The old ways of recruiting and hiring aren't going to cut it. With that in mind, Robyn Goldenberg of Strategy Leaders and Simon Curtis of Curtis Gabriel will present Adapting Your Company Culture & Recruiting Practices to Find Top Talent for Your Business.
We're in an employee-driven market for hiring right now. COVID showed employees that they can choose which companies to work for, creating heavy competition for employers across all industries—especially those looking for CDL drivers. How can luxury ground transportation companies adapt to attract and retain talent, including office staff, higher level managers, and drivers? Our experts will look at lessons from the trucking industry, how to use marketing data to attract new employees, and discuss how an operation can adjust their branding and external messaging to show a company culture that employees want to work for. Keeping in the "friendly competition" theme of the event, this session will come with a digital "playbook" to help implement what you've learned once you return to the office.
Be sure to visit cdexecutiveretreat.com for all the latest information about our Miami getaway. For operators looking to make their trip a short vacation, we're currently offering a $399 non-industry spouse pass that will let your significant other join us for our after-hours dining events and tours. Contact our Director of Events Jess Pavlow at jess@chauffeurdriven.com for more information.
[05.03.22]