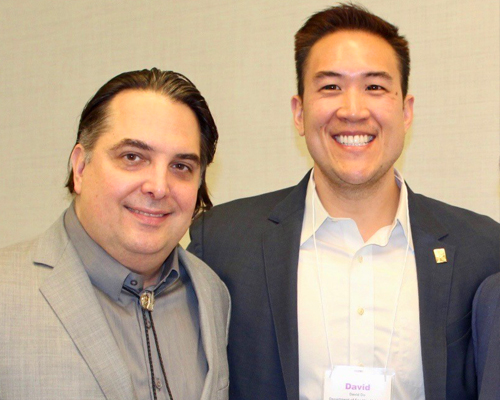 Former TLC Commissioner Matt Daus (left) with nominee David Do
New York City Mayor Eric Adams recently nominated David Do as chair and commissioner of the city's Taxi and Limousine Commission (TLC) following the resignation of Aloysee Heredia Jarmoszuk. Do is an experienced leader and regulator in the for-hire vehicle industry and currently serves as the director of the Department of For-Hire Vehicles (DFHV) in the nation's capital.
"I am so proud to welcome a groundbreaking and supremely qualified and capable nominee like David Do to the TLC," Adams said in the announcement. "After a financial crisis and a devastating pandemic, a strong taxi industry is a prerequisite to a just and equitable economic recovery for our city, and this administration is going to deliver that for New Yorkers. Thank you to Acting Commissioner Ryan Wanttaja for his years of dedicated and continued service to the TLC and the city."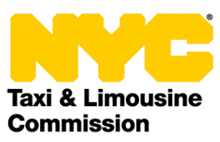 As DFHV director, Do successfully launched DC Microtransit, an on-demand shuttle service to meet travel needs for residents living in hard-to-reach areas. He also led the agency through the COVID pandemic and distributed personal protective equipment to drivers to keep them safe on the job.
"I want to thank Mayor Adams for putting his trust in me to lead the New York City Taxi and Limousine Commission at this pivotal point in the history of our industry," said David Do. "Increased competition and the global pandemic have put our industry at a crossroads, and I look forward to partnering with Mayor Adams to deliver a strong economic recovery for our yellow and green taxi, livery, and for-hire industries. We will continue to work closely with our communities to ensure we protect our drivers, visitors, and passengers through advances in innovation, safety, accessibility, and equity.
The announcement has earned the praise of many in the industry, including former Commissioner Matt Daus, New York Taxi Workers Alliance Executive Director Bhairavi Desai, and Black Car Fund Executive Director Ira Goldstein.
"David Do has the experience and expertise to guide TLC into the future, while ensuring drivers and operators have the support they need to move our industry and our recovery forward," Goldstein said. "The Black Car Fund looks forward to working with David to create safer streets, a better transportation network, and conditions that allow drivers and the for-hire vehicle industry to thrive."
"I know firsthand how challenging this position is, and he is the right person at the right time–to bring order, morale and confidence back to the TLC," Daus said. "His experienced leadership will guide the industry toward further innovation and multimodal integration, while making strides to promote access and equity."
Under the New York City Charter, any nominee for TLC commissioner must be confirmed by the City Council.
You can find more information about the agency and its objectives here.
[05.04.22]