Each year the Washington, D.C., hospitality community comes together to celebrate the motorcoach drivers who contribute to the city's important group travel sector, which, according to American Bus Association, contributed $1.6 billion to the city's economy prior to the pandemic. This year's event, held May 12 on the National Mall, was the first in two years since COVID delayed the festivities.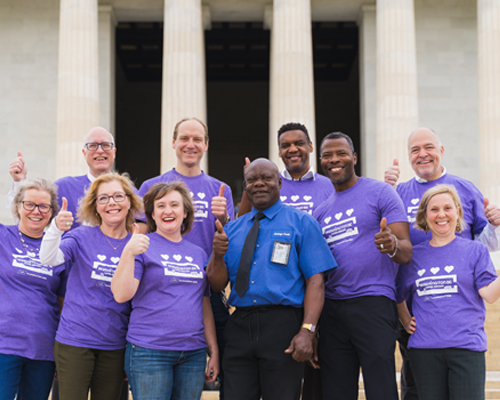 Associations greeted drivers on the National Mall (pic courtesy of ABA)
Representatives of the organizations were on hand to meet with drivers and to hand out lunches donated by the Hard Rock Café, gift bags, and bottled water during the event.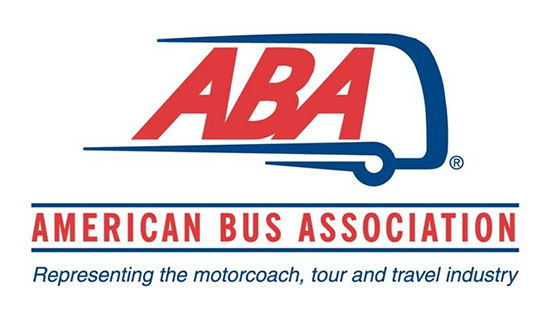 "As group travel returns to Washington, DC, we know the important role motorcoach drivers play in helping move groups around our great city and also driving the local economy," said Destination DC President & CEO Elliott Ferguson, II on the organization's website. Destination DC is one of the organizers of the event. "Today we celebrate and thank the motorcoach drivers—the unsung heroes who bring the business to our city and have helped make D.C. one of the top group tour destinations in the nation."
Many other associations were involved in the day's events, including the two major bus associations: The United Motorcoach Association (UMA) and the American Bus Association (ABA).
"ABA is a proud support of the DC Loves Buses Day each year," said ABA President & CEO Peter Pantuso. "The industry's tour operators and motorcoach companies are playing a key role in the return of tourism to Washington, D.C., and the rest of the country."
"It's good to be at this event again and to see buses bringing groups," said UMA's Vice President for Legislative & Regulatory Affairs & Industry Relations/COO Ken Presley in the association's publication, Bus & Motorcoach News. "Showing appreciation like this to the tour bus drivers goes a long way."
Visit buses.org for more information about ABA. Visit uma.org for more information about UMA.
[05.17.22]